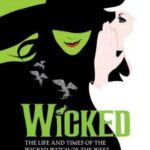 Wicked Musical Tie-in Edition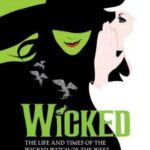 Wicked Musical Tie-in Edition
$16.00
$16.00
Title

Range

Discount

Trade Discount
5 +

25%

$

12.00
Description
Additional information
Description
This is the book that started it all! The basis for the smash hit Tony Award-winning Broadway musical, Gregory Maguire's breathtaking New York Times bestseller Wicked views the land of Oz, its inhabitants, its Wizard, and the Emerald City, through a darker and greener (not rosier) lens. Brilliantly inventive, Wicked offers us a radical new evaluation of one of the most feared and hated characters in all of literature: the much maligned Wicked Witch of the West who, as Maguire tells us, wasn't nearly as Wicked as we imagined.
>hr<
When Dorothy triumphed over the Wicked Witch of the West in L. Frank Baum's classic tale, we heard only her side of the story. But what about her arch-nemesis, the mysterious Witch? Where did she come from? How did she become so wicked? And what is the true nature of evil?
Gregory Maguire creates a fantasy world so rich and vivid that we will never look at Oz the same way again. Wicked is about a land where animals talk and strive to be treated like first-class citizens, Munchkinlanders seek the comfort of middle-class stability, and the Tin Man becomes a victim of domestic violence. And then there is the little green-skinned girl named Elphaba, who will grow up to become the infamous Wicked Witch of the West, a smart, prickly, and misunderstood creature who challenges all our preconceived notions about the nature of good and evil.
>hrhrhrhrhr<"I knew that Gregory Maguire had come up with a genius idea the moment I heard about Wicked. It's a book that has changed a lot of lives, including mine."
Additional information
| | |
| --- | --- |
| Weight | 18 oz |
| Dimensions | 1 × 6 × 9 cm |