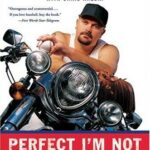 Perfect I'm Not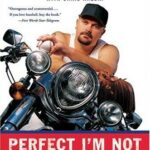 $14.99
Title

Range

Discount

Trade Discount
5 +

25%

$

11.24
Description
Additional information
Description
Baseball's most beloved bad-ass offers a smart, wildly entertaining, jaw-droppingly honest look at the game he knows, loves, and lived.
On May 17th 1998, David "Boomer" Wells became the 14th man in Major League Baseball History to ever throw a perfect game. He stands as the only man to accomplish the feat half-drunk and severely hung-over after partying all night with the cast of Saturday Night Live.
Blowing away the industry standard of sanitized memoirs and stifling retrospectives, his memoir throws baseball a hilariously nasty curve. There are no weepy/sleepy tales of substance abuse here, no pompous lectures on "playing hard" or "overcoming adversity," and under no circumstances will readers find even one Vaseline-smeared, gauze-softened tale of some long-lost, fairy-tale boys of summer.
Written with unfiltered authenticity, and truckloads of locker-room humor, Perfect I'm Not sets loose the single most outspoken and entertaining player in the game at the time, allowing him to take both casual baseball fans and hardcore fanatics where they've never been allowed before: deep inside the real world of life as a major leaguer.
>hr<
This is a guy who …
Grew up among Hell's Angels, taking their Harleys for solo joyrides at age eleven …
Prepares for every outing by blasting Metallica, AC/DC, and Godsmack at eardrum-bursting levels in the Yankees' locker room …
Regularly tried to coerce attractive women in the stands into lifting up their shirts from the Toronto Blue Jays' bullpen …
Endured huge, cortisone-loaded hypodermic shots straight into the spine to avoid missing scheduled pitching starts …
Was the 1998 ALCS MVP and the 2002 ALDS goat …
Has become legendary for his brawling, beer-drenched, no-holds-barred or punches-pulled lifestyle off the mound …
>hr<"Pure locker-room trash talk, jock-jokey and fun.…A rags-to-pinstripes tale of America's game."
Additional information
| | |
| --- | --- |
| Weight | 15 oz |
| Dimensions | 1 × 5 × 8 cm |