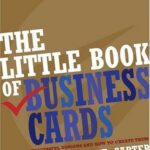 The Little Book of Business Cards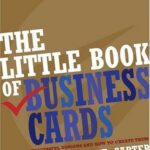 The Little Book of Business Cards
$24.95
$24.95
Title

Range

Discount

Trade Discount
5 +

25%

$

18.71
Description
Additional information
Description
The business card has taken on a new level of importance in recent years. In an age where the business letter has been replaced by email, the personal contact evoked by a business card is more crucial than ever. Your card is often the one item taken away from a meeting, defining how people view your business long after any face-to-face meeting has faded from memory.
Whether you're a businessperson trying to develop your own letterhead set or a graphic designer trying to come up with that next great idea, your challenge is to communicate the "look and feel" of your company in the space your card and letterhead allows. The Little Book of Business Cards presents an unparalleled source of inspiration. In these pages, David E. Carter has gathered more than 260 representative examples of effective business cards and matching letterhead sets. Learn how to get the most from your choice of fonts, color, size, layouts, and logos — and even what to do when you don't have a logo!
As an extra bonus feature, David E. Carter provides informative and instructional annotations to the featured business cards — valuable lessons for you to apply to your own designs. With The Little Book of Business Cards in your library, you'll be sure to have a business-building design in no time.