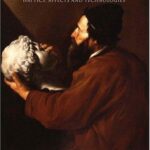 The Senses of Touch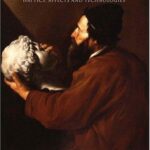 The Senses of Touch
$115.00
$115.00
Title

Range

Discount

Trade Discount
5 +

25%

$

86.25
Description
Additional information
Description
Touch is the first sense to develop in the womb, yet often it is overlooked. The Senses of Touch examines the role of touching and feeling as part of the fabric of everyday, embodied experience.
How can we think about touch? Problems of touch and tactility run as a continuous thread in philosophy, psychology, medical writing and representations in art, from Ancient Greece to the present day. Picking through some of these threads, the book 'feels' its way towards writing and thinking about touch as both sensory and affective experience.
Taking a broadly phenomenological framework that traces tactility from Aristotle through the Enlightenment to the present day, the book examines the role of touch across a range of experiences including aesthetics, digital design, visual impairment and touch therapies. The Senses of Touch thereby demonstrates the varieties of sensory experience, and explores the diverse range of our 'senses' of touch.
1) The Primacy of Touch 2) Learning How to See, Describing How to Feel: A 'Felt' Phenomenology 3) The Forgetting of Touch: Geometry with Eyes and Hands 4) 'How the World Touches Us': Haptic Aesthetics 5) Tangible Play, Prosthetic Performance 6) Feel the Presence: The Technologies of Touch 7) Seeing with the Hands, Touching with the Eyes 8) Affecting Touch: Flesh and Feeling-With.
Mark Paterson is Lecturer in Human Geography, University of Exeter.
Additional information
| | |
| --- | --- |
| Weight | 1 oz |
| Dimensions | 1 × 156 × 9 cm |