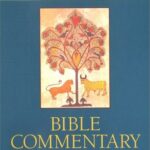 HarperCollins Bible Commentary – Revised Edition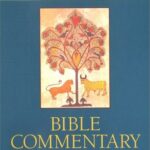 HarperCollins Bible Commentary – Revised Edition
$49.99
$49.99
Title

Range

Discount

Trade Discount
5 +

25%

$

37.49
Description
Additional information
Description
The Bible –– sacred scripture, literary classic, historical document. No matter how it is viewed, it remains the basis of much of Western culture. This fully revised edition of the HarperCollins Bible Commentary is the most up–to–date reference book of its kind for understanding and interpreting the meaning of the Bible. The accessible and highly readable format sets a new standard for excellence.
The Commentary covers all of the Hebrew Bible, as well as the books of the Apocrypha and those of the New Testament, and thus addresses the biblical canons of Judaism, Catholicism, Eastern Orthodoxy, and Protestantism. its innovative format covers the books of the Bible in three ways:
General essays setting the literary, cultural, and historical context for the entire Bible
Articles introducing major sections of the Bible
Commentaries on the individual books themselves by the finest contemporary biblical scholars
The HarperCollins Bible Commentary is unprecedented in its clarity, organization, and insight into the Bible. Helpful cross–references to its companion, the HarperCollins Bible Dictionary, mean that readers will have all they need to explore the riches of the Scriptures for years to come.
Every section of the Commentary offers concise and authoritative guidance that will enable the reader to return to the text equipped to understand and appreciate the Bible more fully. Each of the eighty–three contributors to this splendid volume is a leading expert in his or her field and a member of the Society of Biblical Literature. They have produced a volume that belongs in homes, schools, houses of worship, and libraries –– wherever there is a Bible.
General editor James L. Mays is the Cyrus McCormick Professor of Hebrew and the Old Testament Emeritus at Union Theological Seminary in Richmond, Virginia. He has served as president of the Society of Biblical Literature and is a widely respected author and editor.
Additional information
| | |
| --- | --- |
| Weight | 52 oz |
| Dimensions | 2 × 6 × 9 cm |