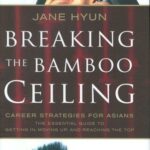 Breaking the Bamboo Ceiling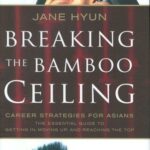 Breaking the Bamboo Ceiling
$25.99
$25.99
Title

Range

Discount

Trade Discount
5 +

25%

$

19.49
Description
Additional information
Description
An essential career guide for every Asian American—and all their co-workers and managers—that explains how traditional Asian cultural values are at odds with Western corporate culture.
Leading Asian American career coach and advocate Jane Hyun explains that the lack of Asian Americans in executive suite positions is brought about by a combination of Asian cultures and traditions strait-jacketing Asian Americans in the workplace, and how the group's lack of vocal affirmation in popular media and culture, afflicts them with a "perpetual foreigner syndrome" in the eyes of Americans who don't know enough to understand the challenges placed on Asian Americans in the corporate environment.
Filled with anecdotes and case studies from her own consulting experience covering the gamut of Asian Americans from various backgrounds, the book discusses how being Asian affects the way they interact with colleagues, managers, and clients, and will offer advice and real world solutions while exposing the challenges encountered.
For the Asian reader, the book will help them to see the cultural barriers they subconsciously place in their own career paths and how to overcome them. For the non-Asian reader, the book serves as a primer for promoting optimal working relationships with Asians, and will help start a dialogue that will benefit all.
You're educated and ambitious. Sure, the hours are long and corporate politics are a bane, but you focus on getting the job done, confident that you will be rewarded in the long run. Yet, somehow, your hard work isn't paying off, and you watch from the sidelines as your colleagues get promoted. Those who make it to management positions in this intensely competitive corporate environment seem to understand an unwritten code for marketing and aligning themselves politically. Furthermore, your strong work ethic and raw intelligence were sufficient when you started at the firm, but now they're expecting you to be a rainmaker who can "bring in clients" and "exert influence" on others. The top of the career ladder seems beyond your reach. Perhaps you've hit the bamboo ceiling.
For the last decade, Asian Americans have been the fastest growing population in the United States. Asians comprise the largest college graduate population in America, and are often referred to as the "Model Minority" – but they continue to lag in the American workplace. If qualified Asians are entering the workforce with the right credentials, why aren't they making it to the corner offices and corporate boardrooms?
Career coach Jane Hyun explains that Asians have not been able to break the "bamboo ceiling" because many are unable to effectively manage the cultural influences shaping their individual characteristics and workplace behavior—factors that are often at odds with the competencies needed to succeed at work. Traditional Asian cultural values can conflict with dominant corporate culture on many levels, resulting in a costly gap that individuals and companies need to bridge. The subtle, unconscious behavioral differences exhibited by Asian employees are often misinterpreted by their non-Asian counterparts, resulting in lost career opportunities and untapped talent.
Never before has this dichotomy been so thoroughly explored, and in this insightful book, Hyun uses case studies, interviews and anecdotes to identify the issues and provide strategies for Asian Americans to succeed in corporate America. Managers will learn how to support the Asian members of their teams to realize their full potential and to maintain their competitive edge in today's multicultural workplace. "A well-written, easy to read and thorough compendium for every Asian who wants to move up the ladder." "[This] is the book Asian Americans in the workplace have needed for decades." Hyun's help is multiple… Enlightening—and very necessary. "A useful guide for anyone seeking advice on how to get ahead in business." "An important book for anyone hoping the make that career move…and realize his full professional potential." "Should be required reading for both Asian and non-Asian readers." "Jane shows how cultural values can adversely impact workplace behavior, and provides tips for overcoming those differences." "This much-needed work … will be hugely valuable to anyone who's interested in achieving cultural fluency in the workplace." "Jane Hyun confronts the dilemma of how to be an Asian in America…a truly valuable and insightful resource." "Powerful … Hyun presents valuable strategic and tactical next steps that Asian professionals can implement to advance their careers." "A clear, straightforward guide to easing cultural barriers between Asian Americans and their non-Asian counterparts." "Knowing yourself and the values that you hold are integral steps to developing leadership competencies… A must read ." "Provocative, thoughtful, and engaging … offers insights and strategies for all persons of Asian descent striving for career advancement and success." "I strongly recommend this book to anyone who is committed to diversity and inclusion." "Read this book and find out how best to manage your career in today's multicultural workplace." "(Empowers) individuals to take charge of their careers and gives them the tools to navigate the corporate structure." "(Gives) a set of maps to define, measure and envision professional lives… Hyun reveals truths that often remain unspoken." "Inspiring and engaging! Every Asian professional and student, (and) anyone who works with them, should read this book." "Finally! A book that addresses the truth and shatters so many myths and misconceptions about Asian Americans in the workplace." "Addresses an issue that most of corporate America and diversity experts have been silent about… [an] important work." "Practical, personable and strategic, Jane Hyun is the workplace mentor every Asian American would like to have." "Read it, and find clarity about who you are and what you want to become." "Filling a void where generic career guides leave off, this is a crucial handbook for anyone in today's multicultural workplace." "[Shows] where the gaps between the Asian American and business perspectives are, and how we can bridge these differences."
Additional information
| | |
| --- | --- |
| Weight | 18 oz |
| Dimensions | 1 × 6 × 9 cm |