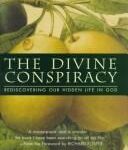 The Divine Conspiracy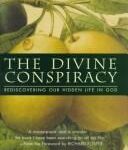 The Divine Conspiracy
$25.99
$25.99
Title

Range

Discount

Trade Discount
5 +

25%

$

19.49
Description
Additional information
Description
The Divine Conspiracy has revolutionized how we think about the true meaning of discipleship. In this classic, one of the most brilliant Christian thinkers of our times and author of the acclaimed The Spirit of Disciplines, Dallas Willard, skillfully weaves together biblical teaching, popular culture, science, scholarship, and spiritual practice, revealing what it means to "apprentice" ourselves to Jesus. Using Jesus's Sermon of the Mount as his foundation, Willard masterfully explores life-changing ways to experience and be guided by God on a daily basis, resulting in a more authentic and dynamic faith. 
A renowned teacher and writer of the acclaimed The Spirit of the Disciplines, Dallas Willard, one of today's most brilliant Christian thinkers now offers a timely and challenging call back to the true meaning of Christian discipleship. In The Divine Conspiracy, Willard gracefully weaves biblical teaching, popular culture, science, scholarship, and spiritual practice into a tour de force that shows the necessity of profound changes in how we view our lives and faith. In an era when many Christians consider Jesus a beloved but remote savior, Willard argues compellingly for the relevance of God to every aspect of our existence. Masterfully capturing the central insights of Christ's teachings in a fresh way for today's seekers, he helps us to explore a revolutionary way to experience God–by knowing Him as an essential part of the here and now, rather than only as a part of the hereafter.
"The most telling thing about the contemporary Christian," Willard writes, "is that he or she has no compelling sense that understanding of and conformity with the clear teachings of Christ is of any vital importance to [their] life, and certainly not that it is in any way essential . . . Such obedience is regarded as just out of the question or impossible." Christians, he says, for the most part consider the primary function of Christianity to be admittance to heaven. But, as Willard clearly shows, a faith that guarantees a satisfactory afterlife, yet has absolutely no impact on life in the here and now, is nothing more than "consumer Christianity" and "bumper-sticker faith."
Willard refutes this "fire escape" mentality by exploring the true nature of the teachings of Jesus, who intended that His followers become His disciples, and taught that we have access now to the life we are only too eager to relegate to the hereafter. The author calls us into a more authentic faith and offers a practical plan by which we can become Christ-like. He challenges us to step aside from the politics and pieties of contemporary Christian practice and inspires us to reject the all too common lukewarm faith of our times by embracing the true meaning of Christian discipleship.
"Willard is a master at capturing the central insight of Jesus' teachings. . . . Rarely have I found an author with so penetrating an intellect combined with so generous a spirit." "This book belongs in the tradition of the great devotional classics . . . The comprehensiveness of his study, its accessibility, its fervor, its freshness of phrasing, and its command of Scripture should prompt Christians to give this book serious attention." "With The Divine Conspiracy, Willard joins the line of a Kempis, Luther, Fenelon, Brother Lawrence, Zinzendorf, Wesley, and other master apprentices of Jesus . . . What distinguishes The Divine Conspiracy is an extraordinary combination of simplicity and depth . . . If you read only one book, make it this one." "I consider The Divine Conspiracy to be the most important book in the field of Christian spirituality written in my lifetime." "All of Dallas Willard's books merit careful attention, but this goes to the heart of the matter. To be a disciple is to be a disciple of Jesus, living in his presence to learn from and become like him. Just as the disciples did in the Gospels." "A Christian classic that deserves to be mentioned in the same breath with Augustine's Confessions and Brother Lawrence's Practicing the Presence of God." "Passionate insights . . . thoroughly argued." "The Divine Conspiracy shaped an entire generation."
Additional information
| | |
| --- | --- |
| Weight | 18 oz |
| Dimensions | 1 × 6 × 8 cm |