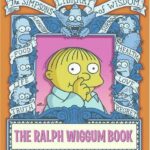 The Ralph Wiggum Book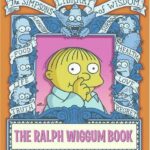 The Ralph Wiggum Book
$9.99
$9.99
Title

Range

Discount

Trade Discount
5 +

25%

$

7.49
Description
Additional information
Description
The Ralph Wiggum Book is an all–new book from the new series: The Simpsons Library of Wisdom.
There's more to Ralph than meets the eye. He might be that kid you feel like pointing towards and laughing at, but Ralph Wiggum has a 'special' way of disarming you with his completely off–kilter statements that always have the ring of truth about them. See the world through Ralph–coloured glasses as he muses on household pets, poetry, constellations, homemade gifts, hiding spots, sports, school, right and wrong, crime and punishment, love, leprechauns, wookies, wiggle puppies and a lot more non–booger and paste–related subjects.
So don't just stand there with your finger up your nose . pick a winner with The Ralph Wiggum Book.
In The Simpsons Library of Wisdom, Matt Groening, the creator of 'The Simpsons', offers an ongoing series of portable and quotable books that will eliminate the need for all religions and philosophies, exalt man's role in the universe and make the world a better place … sort of. No other television show in history has commented so freely and so humorously on modern times, and there seems to be no end in sight for the sharp satire and pointed parody that 'The Simpsons' serves up every night of the week all around the world.
Additional information
| | |
| --- | --- |
| Weight | 8 oz |
| Dimensions | 6 × 6 cm |