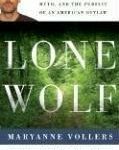 Lone Wolf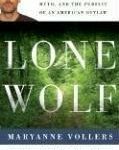 $25.95
Title

Range

Discount

Trade Discount
5 +

25%

$

19.46
Description
Additional information
Description
He was supposed to be dead. Five years after Eric Rudolph escaped into the mountains of North Carolina, the FBI had long since abandoned the largest manhunt ever launched on U.S. soil. The fugitive accused of bombing the Atlanta Olympics, a gay bar, and two abortion clinics, leaving a trail of carnage across the southeast, had become a figure of folk legend. Many of his pursuers thought he had either skipped the country or crawled into a cave to die. In fact, Rudolph had been haunting the mountains and towns he knew best, pilfering food, stealing trucks, stalking the men who hunted him, and keeping his secrets buried in the woods. Then one night Rudolph got careless, and a rookie cop captured him a few miles from where he had first disappeared. But even in custody, Rudolph remained a mystery.
In Lone Wolf, Maryanne Vollers brings the reader inside one of the most sensational cases of domestic terrorism in American history. In addition to her unprecedented correspondence with Rudolph, Vollers had access to the FBI, the ATF, federal prosecutors, members of Rudolph's defense team, and his family to re-create the story in all its sweeping breadth and complexity.
Lone Wolf asks the inevitable questions: Who is Eric Rudolph, and why did he kill? Is he the hate-filled neo-Nazi described by federal agents, or is he the passionate, curious, and engaging man described by his lawyers and his family? Can both personalities exist in one rare, complicated, and deadly individual?
The profilers and psychologists Vollers interviews identify Rudolph as a "lone offender," a self-appointed avenger with no real alliances and no meaningful social ties. It puts Rudolph in the same category as Timothy McVeigh, the Oklahoma City bomber, and Ted Kaczynski, the Unabomber. The "lone wolf" believes history will judge him to be a hero. Society judges him to be a monster. Without losing sight of the hideous violence of his crimes, Lone Wolf seeks to put a human face on this iconic killer as it explores the painful mysteries of the human heart.
"A cool, gripping investigation of the bomber's mind, methods and stereotype-busting traits…A standout in the true crime genre, Ms. Vollers's book is consistently astute." "The gripping story of one of America's most notorious domestic terrorists…A disturbing and finely drawn portrait of a lone wolf, an unrepentant criminal who acted alone." "Maryanne Vollers turns out another top-notch investigative work, tackling the enigma of Eric Rudolph…through incisive interviews…she zeroes in on the nature and nurture of home grown terrorism." "An astonishing, disturbing, and thrilling tale of the manhunt for the mysterious fugitive bomber who terrified a nation, defied capture, and led his pursuers on a marathon chase into the wilderness. Maryanne Vollers combines superb research and masterful storytelling to reveal an uncomfortable truth: even in the modern age, it remains possible for our outlaws to vanish, and to haunt the American scene." "Ever since he fled to the hills, the real Eric Rudolph has hidden in a thicket of mystery and myth. Maryanne Vollers finally flushes him out. Lone Wolf is a masterful work of narrative journalism, tenaciously reported and grippingly told." "A page-turning account …Vollers captures the astonishing tale from all sides, including Rudolph himself."
Additional information
| | |
| --- | --- |
| Weight | 20 oz |
| Dimensions | 2 × 6 × 9 cm |