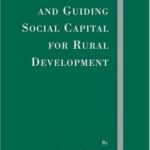 Harnessing and Guiding Social Capital for Rural Development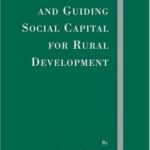 Harnessing and Guiding Social Capital for Rural Development
$110.00
$110.00
Title

Range

Discount

Trade Discount
5 +

25%

$

82.50
Description
Additional information
Description
The book suggests that social capital is a feature of the community in terms of their norms, mutual trust, reciprocal obligations, and social networks.   When successful, development organizations can harness the social capital and embody it in village or community organizations and subsequently guide these organizations to participate and engage in collective action for poverty alleviation and enhancing community welfare.  For our in-depth case study, we utilize varied quantitative and qualitative research methods, including anthropological research and the use of control villages for comparison.  The authors also document the importance of understanding history and culture for the process of harnessing social capital.
Shahrukh Rafi Khan is Visiting Professor of Economics, Mount Holyoke College.  He has engaged in academic consulting for numerous international agencies including the UNDP and the World Bank. 
Sajid Kazmi is Coordinator Advocacy, Sustainable Development Policy Institute, Islamabad.
Zeb Rifaqat is a Ph.D. Candidate in Anthropology, University of California, Santa Cruz.