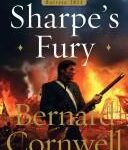 Sharpe's Fury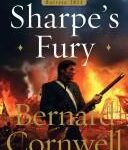 $16.99
Title

Range

Discount

Trade Discount
5 +

25%

$

12.74
Description
Additional information
Description
From New York Times bestselling author Bernard Cornwell, the eleventh installment in the world-renowned Sharpe series, chronicling the rise of Richard Sharpe, a Private in His Majesty's Army at the siege of Seringapatam. In the winter of 1811, the war seems lost. Spain has fallen to the French, except for Cadiz, now the Spanish capital and itself under siege. Inside the city walls an intricate diplomatic dance is taking place and Richard Sharpe faces more than one enemy.
The small British force is trapped by a French army, and their only hope lies with the outnumbered redcoats outside refusing to admit defeat. There, in the sweltering horror of Barrosa, Sharpe will meet his old enemy Colonel Vandal once again.
Be prepared for scenes of great action & heroics
"I had a word with Sergeant Nolan, so I did, and said you weren't entirely bad unless you were crossed, and then you
were a proper devil. And I told him you had an Irish father, which might be true, might it not?"
"So I'm one of you now, am I?" Sharpe asked, amused.
"Oh no, sir, you're not handsome enough."
Richard Sharpe
Soldier, hero, rogue—the man you always want on your side. Born in poverty, he joined the army to escape jail and climbed the ranks by sheer brutal courage. He knows no other family than the regiment of the 95th Rifles, whose green jacket he proudly wears.
"Immensely entertaining." "If you love historical drama, then look no further." "Great fun."
Additional information
| | |
| --- | --- |
| Weight | 16 oz |
| Dimensions | 1 × 5 × 8 cm |