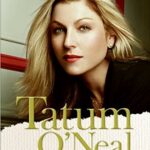 A Paper Life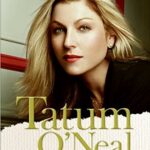 $13.95
Title

Range

Discount

Trade Discount
5 +

25%

$

10.46
Description
Additional information
Description
Filled with stunning revelations, here is the sensational memoir of one of Hollywood's most talented and troubled stars—an inspirational true tale of survival and triumph against all odds
Though she has shunned the media spotlight, Academy Award-winning actress Tatum O'Neal at last goes on the record to tell her story-a tale of personal turmoil and ultimate triumph that is part Hollywood tell-all, part Greek tragedy, and part Shakespearean drama.
In her trademark no-holds-barred style, she names names as she chronicles the ups and downs of being Hollywood royalty, including
• her nearly fatal addiction to drugs
• her destructive relationships with mother, the late actress Joanna Moore; her famously overbearing and flamboyant father, Ryan O'Neal and his former longtime live-in love, Farrah Fawcett; and her wildly explosive ex-husband, international tennis pro John McEnroe
• her early years-a time of tubulence, loneliness, and abuse-as a virtual orphan forced to raise herself and her &#8220Irish twin,&#8221 younger brother, Griffin
• her explosive, untold stories of the top figures in pop culture and sports
Ultimately, we see the emergence of an extremely gifted, spirited, and intelligent woman—the ultimate survivor who is a role model to all women.
>hr<
A real Hollywood-style tell-all, this is the extremely candid and highly explosive autobiography of one of the movie industry's most talented and troubled young stars.
At age ten, Tatum O'Neal became the youngest Oscar winner in history for her performance in the film classic Paper Moon. As the sidekick to her father, the flamboyant star and man-about-town Ryan O'Neal, she became a fixture at the most glamorous Hollywood parties and counted celebrities ranging from Cher to Stanley Kubrick among her childhood friends.
Yet behind the glittering façade of Tatum's life lay heartbreak: abandonment, abuse, neglect, and drug addiction. She reveals the most intimate secrets of her dysfunctional relationships with her father, Ryan O'Neal, and stepmother, Farrah Fawcett, as well as her alcoholic mother, Joanna Moore, and ex-husband, tennis pro John McEnroe.
After the collapse of her marriage and with no real family to turn to, Tatum succumbed to the demons of her past that would nearly kill her. Now she has emerged clean and sober, rediscovering herself as an actress, mother, and wonderfully vibrant woman in what she considers the prime of her life.
>hrhrhrhrhrhrhr<"In this honest, disturbing memoir, O'Neal…reveals the behind-the-scenes story of her lonely, chaotic life…
Additional information
| | |
| --- | --- |
| Weight | 10 oz |
| Dimensions | 1 × 5 × 8 cm |