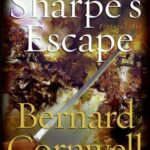 Sharpe's Escape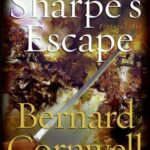 $16.99
Title

Range

Discount

Trade Discount
5 +

25%

$

12.74
Description
Additional information
Description
From New York Times bestselling author Bernard Cornwell, the tenth installment in the world-renowned Sharpe series, chronicling the rise of Richard Sharpe, a Private in His Majesty's Army at the siege of Seringapatam. Sharpe's job as Captain of the Light Company is under threat and he has made a new enemy, a Portuguese criminal known as Ferragus. Discarded by his regiment, Sharpe wages a private war against Ferragus – a war fought through the burning, pillaged streets of Coimbra, Portugal's ancient university city.
Sharpe's Escape begins on the great, gaunt ridge of Bussaco where a joint British and Portuguese army meets the overwhelming strength of Marshall Massena's crack troops. It finishes at Torres Vedras where the French hopes of occupying Portugal quickly die.
Only two obstacles stand between Napoleon's mighty army and its seemingly certain conquest of Portugal: a land wasted and stripped of food at Wellington's orders . . . and Captain Richard Sharpe. But perils from within and without threaten the bold captain of the Light Company — the hatred and incompetence of a superior officer, the vicious treachery of a false ally . . . and the overwhelming numbers of a fierce, determined enemy, combining to make Sharpe's escape a near impossibility.
"Prepare to have your buckles swashed." "An altogether rousing tale of revenge and derring-do….Cornwell's cinematically detailed battle pieces [are] literal tours de force." "Sharpe aficionados will rejoice….With fully fleshed-out characters and keen human insight, Cornwell just keeps getting better." "Highly recommended … A worthy entry in the Sharpe series, this book will be eagerly anticipated by Cornwell's many readers." "Presents to the contemporary reader an important part of history that Americans know little about." "Perhaps the greatest writer of historical adventure novels today." "Richard Sharpe has the most astounding knack for finding himself where the action is…and adding considerably to it."
Additional information
| | |
| --- | --- |
| Weight | 10 oz |
| Dimensions | 1 × 5 × 8 cm |