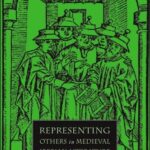 Representing Others in Medieval Iberian Literature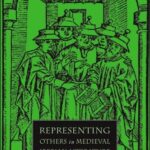 Representing Others in Medieval Iberian Literature
$105.00
$105.00
Title

Range

Discount

Trade Discount
5 +

25%

$

78.75
Description
Additional information
Description
This book explores the ways Arabic, Jewish and Christian intellectuals in medieval Iberia (courtiers and clerics) adapt and transform the Andalusi go-between figure in order to represent their own role as cultural intermediaries.
This book focuses on the ways exiled medieval Iberian intellectuals–Jewish, Arabic, and Christian–used canonical discourses to shape/create cultural models that "go against the grain," i.e. that differ significantly from official European and Eastern discourses. Representing Others examines how Iberian authors used the fictional go-between to reflect on their role as cultural intermediaries and to open up spaces in the dominant discourse for the variety of voices that characterizes medieval Iberian culture. Representing Others explores the processes of identity formation in a society/geographical region often excluded from discussions of both European and Middle Eastern histories and literatures.
Michelle M. Hamilton is Associate Professor of Spanish at the University of California, Irvine. Her research investigates gender and sexuality in medieval Hebrew and Arab works from medieval Iberia, as well as analysis of the intellectual indebtedness of canonical Spanish works to Judeo- and Arabo-Iberian works. Recent publications include Wine, Women and Song: Hebrew and Arabic Literature in Medieval Iberia (2004) and "Rereading the Widow: A Possible Judeo-Iberian Model for the Pseudo-Ovidian De Vetula and the Libro de buen amor" (Speculum 2007).
"Representing Others will be of great use in undergraduate courses on the Middle Ages, graduate seminars on Spain or al-Andalus, and for scholars who wish to understand the specific connections between Arabic, Hebrew, and Castilian within the itinerary of a complex example.  With her analysis of the go-between, Hamilton does an excellent job of questioning accepted boundaries in early-modern Spain, and she makes a first-rate contribution to the exciting new wave of scholarship in medieval Iberian studies."–Speculum"There is nothing in print quite like Hamilton's scope of medieval cultures and her will to make it all hang together in a unified vision of recurrent motifs. The documentation of the surviving historical record is substantial, and the narrative knits together the successive literatures studied. A lot here is new, or confronted in ways the profession simply has not synthesized and embraced before. Few scholars have the command of Arabic, Hebrew and medieval romance vernaculars that Hamilton demonstrates."–George Greenia, College of William & Mary
"Hamilton's book provides a valuable study of identity formation in medieval Iberia using the figure of the go-between at its core . . . her book takes several important steps forward in this realm and truly broadens the scope of analysis in useful ways . . . [She] does an excellent job of questioning accepted boundaries in early-modern Spain, and she makes a first-rate contribution to the exciting new wave of scholarship in medieval Iberian studies."–
Speculum
Palaces of Memory: Mediation, Court Culture, and the Caliphate * "Many a Zayd and 'Amr:" Mediation and Representation in al-Andalus * Translating Desire: The Violence of Memory in the Judeo-Iberian maqamat * Turning Tricks: The Go-Between in the Western Europe * Representing Others in the Libro de buen amor      
Additional information
| | |
| --- | --- |
| Weight | 1 oz |
| Dimensions | 1 × 6 × 9 cm |