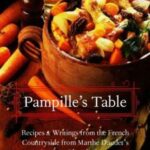 Pampille's Table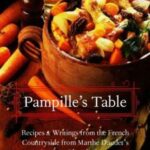 $24.95
Title

Range

Discount

Trade Discount
5 +

25%

$

18.71
Description
Additional information
Description
Inspired by references to the "delicious books of Pampille" in Proust's Remembrance of Things Past, the veteran cookbook author Shirley King adapted this gastronomic gem of a book for the modern American kitchen. Marthe Daudet (1878–1960) was Pampille, and her book Les Bons Plats de France, originally published in 1919, is still regarded as a classic in France. Her intriguing mix of charming writing, insightful wit, and wonderful, authentic recipes makes this a travelogue as well as a useful cookbook. While remaining faithful to Pampille's language and work, King has updated the recipes when necessary to make them practical for modern cooks.
Shirley King (1931–2005) worked in the food business for more than twenty-five years as a chef, caterer, consultant, writer, and instructor. She was the author of the classic cookbook
Fish, the Basics: An Illustrated Guide to Selecting and Cooking Fresh Seafood.
"King has done her colleagues an enduring professional service with publication of Pampille's Table."—
Food Arts
"[In King's] excellent translation, many of the recipes exhibit a timeless appeal and are surprisingly appropriate for the modern table, as is Pampille's advice. . . . Readers will be enchanted with the voice and view of Pampille."—
Publishers Weekly
"The At Table series published by the University of Nebraska Press provides several welcome additions to the culinary library. . . . King has translated the work of  . . . Marthe Daudet, author of the 1919 Les Bons Plats de France. King has adapted the work for 21st-century kitchens and renamed it Pampille's Table. . . . Daudet's wry observations make this cookbook a treat to read. . . . For those who would like to try French cooking or wish to improve their repertoire, Daudet is a wonderful guide and culinary philosopher."—Bloomsbury Review
Additional information
| | |
| --- | --- |
| Weight | 1 oz |
| Dimensions | 1 × 5 × 8 cm |