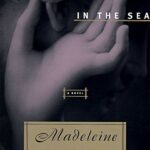 A Live Coal In The Sea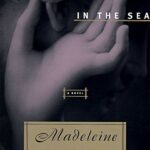 A Live Coal In The Sea
$14.99
$14.99
Title

Range

Discount

Trade Discount
5 +

25%

$

11.24
Description
Additional information
Description
Madeleine L'Engle's first adult novel in four years — now in paperback! With 23,000 copies sold since May 1996, this "haunting domestic drama" (Publishers Weekly) examines the powers of faith and mercy in one family's confrontation with a legacy of evil.
Best known for A Wrinkle in Time — the children's classic that has sold more than 2 million copies since 1962 — Madeleine L'Engle is as adept at exploring faith and human experience as she is at spinning fascinating, fantastic tales. Now this masterful storyteller blends her two passions and offers an engrossing new story to delight her devoted audience.
When Dr. Camilla Dickinson's teenage granddaughter confronts her with the disquieting question of whether Camilla is, in fact, her grandmother, long-kept secrets rise to the surface to test the faith, love and loyalty of the Xanthakos family. This skillful, gripping tale shuttles between past and troubled present, providing clues to a multigenerational mystery — clues that begin to focus on Camilla's son, the deeply troubled TV idol Artaxias, and on Camilla's mother, the irresistibly beautiful and adulterous Rose. Though riveting and psychologically complex, A Live Coal in the Sea is "infused with the warmth of love and mercy" (Booklist), showcasing the keen eye and deep compassion that have made L'Engle one of this century's premier writers on faith and its place in human experience.
Additional information
| | |
| --- | --- |
| Weight | 10 oz |
| Dimensions | 1 × 5 × 8 cm |