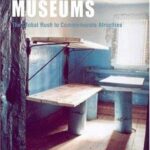 Memorial Museums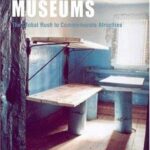 $39.95
Title

Range

Discount

Trade Discount
5 +

25%

$

29.96
Description
Additional information
Description
The past 25 years has seen an extraordinary boom in a new kind of cultural complex: the memorial museum. These seek to research, represent, commemorate and teach on the subject of dreadful, violent histories. With World War and Holocaust memorials as precursors, the kinds of events now recognized include genocide in Armenia, Cambodia, Rwanda and the Balkans, state repression in Eastern Europe, apartheid in South Africa, terrorism in the United States, political "disappearances" in Chile and Argentina, massacres in China and Taiwan, and more.
This book is the first of its kind to "map" these new institutions and cultural spaces, which, although varying widely in size, style and political situation, are nonetheless united in their desire to promote peace, tolerance and the avoidance of future violence. Moving across nations and contexts, Memorial Museums critically analyzes the tactics of these institutions and gauges their wider public significance.
Paul Williams is an Assistant Professor in Museum Studies at New York University.
1. A Very Different Proposition: Introducing the Memorial Museum 2. The Surviving Object: Presence and Absence in Memorial Museums 3. Photographic Memory: Commemorating Calamitous Events through Images 4. Rocks and Hard Places: Location and Spatiality in Memorial Museums 5. A Diplomatic Assignment: The Political Fortunes of Memorial Museums 6. The Memorial Museum Identity Complex: Victimhood, Culpability, and Responsibility 7. Looming Disaster: Memorial Museums and the Shaping of Historic Consciousness 8. Conclusion: Fighting the Forgetful Future
"A significant study of contemporary museological practices, offering a wealth of insights into how objects, images and exhibition spaces contribute to the politically charged field of commemoration and remembrance." —Andrea Witcomb, Deakin University, Melbourne.
Additional information
| | |
| --- | --- |
| Weight | 1 oz |
| Dimensions | 13 × 7 × 244 cm |