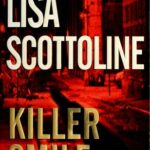 Killer Smile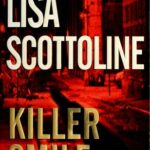 $7.99
Title

Range

Discount

Trade Discount
5 +

25%

$

5.99
Description
Additional information
Description
With her trademark wit and style, New York Times bestselling author Lisa Scottoline delivers yet another blockbuster thriller
With the halfhearted okay of her boss at the boutique Philly firm of Rosato & Associates, insecure young lawyer Mary DiNunzio takes on a pro bono case—which is Latin for not paying squat. What's more, the client is dead and the case is half a century old, involving an Italian fisherman interned at a camp in Montana during World War II.
Mary wants to prove herself, but she ends up drowning in documents—and a lost cause. Add to that a colleague who keeps fixing her up with blind dates from hell. But things suddenly heat up when people Mary has interviewed start dropping dead. And Mary suspects she's being followed. Soon she's on the run for her life.
Lawyer Mary DiNunzio's new case is a mystery—the strange suicide of an Italian fisherman interned during a dark, unspoken chapter in American history. Armed only with the puzzle pieces of a lock of hair, an old photograph, and a paper covered with indecipherable doodles, Mary digs deep into the case and suspects betrayal—and murder.
Meantime, Mary's friends worry that her investigation is becoming an obsession, so they set her up on a series of truly disastrous blind dates. She escapes romance only to risk life and limb to hunt down a ruthless killer. But someone in the shadows—powerful, cold-blooded, and very deadly—will stop at nothing to keep Mary from the truth.
"Scottoline keeps it fast, fleet, and funny." "Complex and riveting." "Smart pacing and rich detail will keep any mystery lover enthralled." "Scottoline delivers a good story and characters to care about." "An exciting whodunit with an ending that's both surprising and satisfying." "Smart pacing and rich detail will keep any mystery lover enthralled." "A fast-paced thriller….The tale builds to a strong conclusion with a few nicely surprising twists along the way." "[Scottoline's] books are readable, fast-moving and punctuated with wit and sharp one-liners." "Scottoline has long established herself for writing stylish and yet suspenseful legal dramas. . . . Superb reading." "Scottoline lovingly conveys the warmth, character and stoicism of the South Philly neighborhood." "The characters are winning and the local color is an authentic treat." "The plot speeds along…a fun, easy read." "Superb legal thriller….This winning series always has snappy plots and interesting legal lore." "Succeeds on every front….a pleasure, from start to finish." "Killer Smile would make killer reading on a plane or at the beach."
Additional information
| | |
| --- | --- |
| Weight | 8 oz |
| Dimensions | 1 × 4 × 7 cm |