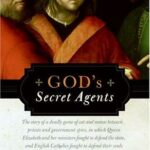 God's Secret Agents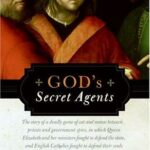 God's Secret Agents
$17.99
$17.99
Title

Range

Discount

Trade Discount
5 +

25%

$

13.49
Description
Additional information
Description
One evening in 1588, just weeks after the defeat of the Spanish Armada, two young men landed in secret on a beach in Norfolk, England. They were Jesuit priests, Englishmen, and their aim was to achieve by force of argument what the Armada had failed to do by force of arms: return England to the Catholic Church.
Eighteen years later their mission would be shattered by the actions of the Gunpowder Plotters — a small group of terrorists who famously tried to destroy the Houses of Parliament — for the Jesuits were accused of having designed "that most horrid and hellish conspiracy."
Alice Hogge follows "God's secret agents" from their schooling on the Continent, through their perilous return journeys and lonely lives in hiding, to, ultimately, the gallows. She offers a remarkable true account of faith, duty, intolerance, and martyrdom — the unforgettable story of men who would die for a cause undone by men who would kill for it.
"Hogge's absorbing narrative of the experience of [Catholic] underground life reads like a historical novel." "Hogge deftly narrates the seething world of religious conflict in late sixteenth- and early seventeenth-century England." "An illuminating look at an often overlooked period of church-state turmoil . . . Draws surprising parallels with events today." "An exciting account of the Catholic resistance in England under Elizabeth." "Compelling storytelling." "Alice Hogge's vivid narrative culminates in a gripping account of the [Gunpowder] Plot and its disastrous denouement." "A well-researched, skillfully crafted book that evokes the physical as well as the intellectual world of Renaissance English Catholicism." "A tense, taut, real-life political thriller." "[A] vivid and moving portrait of the Counterreformation in the Elizabethan age." "Paints a vivid picture of the stresses of operating in secret, under false identities, in constant fear of betrayal." "The final chapters make moving, even tragic reading." "Excellently researched and beautifully written."
Additional information
| | |
| --- | --- |
| Weight | 18 oz |
| Dimensions | 1 × 5 × 8 cm |