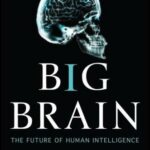 Big Brain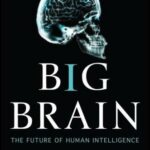 $26.95
Title

Range

Discount

Trade Discount
5 +

25%

$

20.21
Description
Additional information
Description
A radical and groundbreaking look at our potential to enhance cognition
Our big brains, our language ability, and our intelligence make us uniquely human.
But barely 10,000 years ago (a mere blip in evolutionary time) human-like creatures called "Boskops" flourished in South Africa. They possessed extraordinary features: forebrains roughly 50% larger than ours, and estimated IQs to match–far surpassing our own. Many of these huge fossil skulls have been discovered over the last century, but most of us have never heard of this scientific marvel.
Prominent neuroscientists Gary Lynch and Richard Granger compare the contents of the Boskop brain and our own brains today, and arrive at startling conclusions about our intelligence and creativity. Connecting cutting-edge theories of genetics, evolution, language, memory, learning, and intelligence, Lynch and Granger show the implications of large brains for a broad array of fields, from the current state of the art in Alzheimer's and other brain disorders, to new advances in brain-based robots that see and converse with us, and the means by which neural prosthetics– replacement parts for the brain–are being designed and tested. The authors demystify the complexities of our brains in this fascinating and accessible book, and give us tantalizing insights into our humanity–its past, and its future.
Gary Lynch is a professor at the University of California, Irvine. He is the author of more than 550 scientific publications that are among the most cited in the field of neuroscience. He is the co-inventor of a novel family of cognition-enhancing drugs called "ampakines", is co-founder of three technology companies (Cortex Pharmaceuticals (NASDAQ: COR), Synaptics (NASDAQ: SYNA), and Thuris Corporation), has served as advisor to multiple professional entities including the Society for Neuroscience and the Jet Propulsion Laboratory, and has been featured in major television networks, newspapers, and magazines ranging from the Los Angeles Times to Popular Science.
Richard Granger is W.H. Neukom Distinguished Professor of Computational Science and of Psychological and Brain Sciences at Dartmouth. He has been the principal architect of a series of advanced computational systems for military, commercial and medical applications, and co-inventor of FDA-approved devices and drugs. He is a consultant, co-founder, and board member of numerous technology corporations such as Thuris Corporation and Cortex Pharmaceuticals, and government research agencies including the Defense Advanced Research Projects Agency, the National Science Foundation, and the Office of Naval Research. His work has been highlighted in numerous popular press and television features, including recent stories in Forbes, Wired, and on CNN.
"An excellent book…very well written and informative." —CHOICE"[A] fascinating and provocative account of the human brain's recent past." —Joseph LeDoux, author of The Emotional Brain"A much needed book on big brains… Big Brain is a popular account of how brains enlarge, in both evolutionary and developmental terms. The strength of the book lies in the neuroscience, especially its treatment of neural plasticity and the "association areas" of the brain… " —William H Calvin, New Scientist"The Lynch and Granger combination is like mixing gas with fire. In this book there are big, explosive ideas by two ingenious brain scientists." —Michael Gazzaniga, author of The Ethical Brain"On a planet in which everything seems to be getting bigger (the internet), hotter (our climate), or more numerous (the world's population), Gary Lynch and Rick Granger reveal the intriguing possibility that people with larger brains than us may have been around a few thousand years ago. Their account of the mysteries of the brain and intelligence challenges conventional views in a scholarly yet wonderfully accessible manner." —Richard Morris, Director of the Centre for Cognitive and Neural Systems, University of Edinburgh, and President, Federation of European Neuroscience Societies, and Former Chair, Brain Research Association of the United Kingdom"Riveting…the book tracks the evolutionary development of the human brain…" —Anthony Doerr, Boston Globe"…A riveting account of how the human brain evolved." —Nicole Branan, Scienticfic American
Additional information
| | |
| --- | --- |
| Weight | 1 oz |
| Dimensions | 1 × 7 × 9 cm |