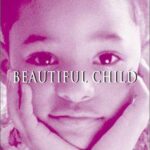 Beautiful Child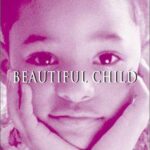 $7.99
Title

Range

Discount

Trade Discount
5 +

25%

$

5.99
Description
Additional information
Description
From the bestselling author of One Child comes this amazing, true story of a mute and withdrawn seven—year—old girl and the special education teacher determined never to abandon a child in need.Seven-year-old Venus Fox never spoke, never listened, never even acknowledged the presence of another human being in the room with her. Yet an accidental playground "bump" would release a rage frightening to behold. The school year that followed would be one of the most trying, perplexing, and ultimately rewarding of Torey Hayden's career, as she struggled to reach a silent child in obvious pain. It would be a strenuous journey beset by seemingly insurmountable obstacles and darkened by truly terrible revelations—yet encouraged by sometimes small, sometimes dazzling breakthroughs—as a dedicated teacher remained committed to helping a "hopeless" girl, and patiently and lovingly leading her toward the light of a new day.
In the tradition of David Pelzer's A Child Called 'It' comes the unsettling story of a mute, almost catatonic seven–year–old and the special education teacher who tries to save her from the silence and abuse of her world.
Hayden has chronicled experiences from her long career as a special education teacher in several books, including One Child and The Tiger's Child. Successes in this difficult and often frustrating field can be few and hard won, a fact which Hayden deftly illustrates while simultaneously offering hope and joy in small victories. This time she brings to life the story of a scruffy seven–year–old, Venus, who is so unresponsive that Hayden searches for signs of deafness, brain damage or mental retardation. The author is relentless in her attempt to diagnose the cause of Venus's 'almost catatonic' state, which is punctuated by occasional violent outbursts. In this first–person narrative, Hayden also shares her own thoughts, worries and reflections on the strained relationship with a mismatched classroom aide, creating a rich tapestry of the dynamics of a group of special needs youngsters and the adults who try to help them.
"Fresh and compelling…[Hayden] spins out the story with gusto and a storyteller's art." "Page after page proves again the power of love and the resiliency of life." "Torey Hayden gives one hope for the future of public schools, indeed for the future of the human race." "The world needs more like Torey Hayden." "Hayden is a fine storyteller." "A rich tapestry of a group of special needs youngsters and the adults who try to help them." "It has been a long time since you read a book with the emotional impact of One Child."
Additional information
| | |
| --- | --- |
| Weight | 7 oz |
| Dimensions | 1 × 4 × 7 cm |