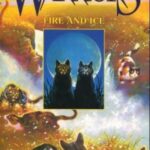 Warriors #2: Fire and Ice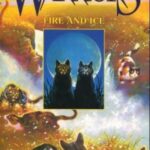 Warriors #2: Fire and Ice
$17.89
$17.89
Title

Range

Discount

Trade Discount
5 +

25%

$

13.42
Description
Additional information
Description
The second book in Erin Hunter's #1 nationally bestselling Warriors seriesJoin the legion of fans who have made Erin Hunter's Warriors series a bestselling phenomenon. More thrilling adventures, epic action, and fierce warrior cats await in Warriors #2: Fire and Ice.Deep in the heart of the forest, four Clans of warrior cats coexist in uneasy harmony—but uncertain times are upon them, and dangers threaten the precarious balance of the forest.
Fireheart is a ThunderClan warrior now, but his troubles are far from over. The cats of rival RiverClan grow restless, while WindClan is weak and faces threats from all sides. Now Fireheart faces not only imminent battle, but betrayal from within his own Clan.
Fireheard could hear a roaring around him, like wind in tall trees. The acrid stench of the Thunderpath stung his nostrils, together with a new smell, sharper and more terrifying. Fire!Book Two of WARRIORS continues Fireheart's quest to be a true warrior, when he finds new danger lurking in the woods as the chill of winter sets in.
WindClan is missing, and hostilities between the remaining three clans place all the cats in peril. Illness and tragic accidents weaken the camp, and ThunderClan needs all its warriors to defent itself … but Fireheart suspects that certain cats may not be as loyal as they appear.
"Hunter's world keeps getting more finely drawn, and her characters more complex. With enough backstory for newcomers to find their way, established fans will be on edge for the next title." "A fast-paced animal adventure. Recommend this series to fans of animal fantasies such as Redwall and Dark Portal."
Additional information
| | |
| --- | --- |
| Weight | 15 oz |
| Dimensions | 1 × 6 × 8 cm |