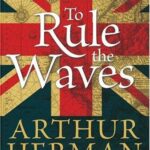 To Rule the Waves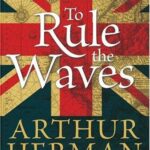 $26.95
Title

Range

Discount

Trade Discount
5 +

25%

$

20.21
Description
Additional information
Description
To Rule the Waves tells the extraordinary story of how Britain's Royal Navy allowed one nation to rise to power unprecedented in history. From its beginnings under Henry VIII and adventurers like John Hawkins and Francis Drake, the Royal Navy toppled one world eco-nomic system, built by Spain and Portugal after Christopher Columbus, and ushered in another — the one in which we still live today.
In the sixteenth century, such men as Hawkins, Drake, and Martin Frobisher were all seekers after their own fortunes as well as servants of their nation. But at the moment of crisis in 1588, they were able to come together to thwart Philip II of Spain and his supposedly invincible Armada. In the seventeenth century, the navy became the key to victory in the English Civil War and played a leading role on the world stage in the years of the Commonwealth and Oliver Cromwell's Protectorate. The navy's dominance allowed England's trade to boom and prosper. It sustained its colonies, reshaped its politics, and drew England, Scotland, and Ireland together into a single United Kingdom.
It was this system that Napoleon had to break in order to make himself absolute master of Europe. And it was the Royal Navy, led by men like Horatio Nelson, that stopped him in his tracks and preserved the liberty of Europe and the rest of the world. That global order would survive the convulsions of the twentieth century and the downfall of the British Empire itself, as Britain passed its essential elements on to its successors, the United States and its navy.
Illuminating and engrossing, To Rule the Waves is an epic journey from the age of the Reformation to the age of computer warfare and special ops. Arthur Herman tells the spellbinding tale of great battles at sea; of heroic sailors, admirals, and aviators; of violent conflict and personal tragedy; of the way one mighty institution forged a nation, an empire, and a new world.
"A cracking good read and a model of intelligent concision. To Rule the Waves is likely to become the standard one-volume history of the Royal Navy. From the epic sailing battles of the 16th century to the coda of the Falkland Islands War in 1982, from Hawkins and Drake to Nelson and Fisher, all the navy's great episodes and characters are brought alive for the reader. . . . It also places the Royal Navy in its political context, showing how it created one of the first global systems, one that still influences the world today." "A riveting story of some 400 years of British naval mastery—the great battles, the courageous sailors, and the often fanatical admirals—that serves as an especially timely reminder that national purpose and unity, coupled with a sense of self-sacrifice and heritage, really do win wars and keep the peace." "A splendid history of the British Royal Navy. . . . Herman writes extremely well. . . . Good one-volume histories of one of the world's most vital fighting forces appear rarely; this one should rule for a while to come." "A stirring account of the origins and evolution of the British navy. . . . This is an exciting chronicle filled with colorful characters and enthralling adventures." "Arthur Herman's excellent history combines thrilling accounts of battles like those brought to the big screen in 'Master and Commander,' with a terrific strategic analysis. He reminds us that the sea unites distant and far away lands." "A rousing history. . . . The rise of the navy and the road to empire supplies Mr. Herman with his subject, and he does it justice [with] a fast-paced, energetic narrative." "To Rule the Waves is an engrossing tour de force, like the Royal Navy itself. . . . Arthur Herman's well-written, engaging storytelling shows the British Navy's geopolitical impact commanding the seas."
Additional information
| | |
| --- | --- |
| Weight | 32 oz |
| Dimensions | 1 × 6 × 9 cm |