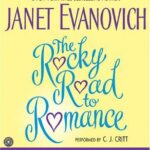 The Rocky Road to Romance CD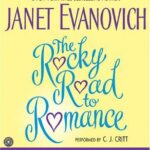 The Rocky Road to Romance CD
$14.99
$14.99
Title

Range

Discount

Trade Discount
5 +

25%

$

11.24
Description
Additional information
Description
"[Evanovich] is funny and ceaselessly inventive."
—Los Angeles Times Book Review"Do yourself a favor and read this one."
—Washington PostThe author of so many spectacularly successful mystery novels featuring the inimitable Stephanie Plum, #1 New York Times bestselling author Janet Evanovich displays a more playfully romantic side with The Rocky Road to Romance. Evanovich delights with a classic, pre-Plum contemporary romance novel that's sure to please—a lighthearted tale of three-way love affair involving a radio "dog lady"-turned-traffic reporter, her handsome program director, and a huge couch potato canine named Bob.
When the delightful, daffy Dog Lady of station WZZZ offered to take on the temporary job of traffic reporter, Steve Crow tried to think of reasons to turn Daisy Adams down. Perhaps he knew that sharing the close quarters of a car with her for hours would give the handsome program director no room to resist her quirky charms. He'd always favored low-slung sports cars and high-heeled women, but that was before he fell for a free spirit who caught crooks by accident, loved old people and pets, and had just too many jobs!
Loving Daisy turned Steve's life upside down, especially once he adopted Bob, a couch potato masquerading as a huge dog. But was Daisy finally ready to play for keeps?
Performed by C. J. Critt