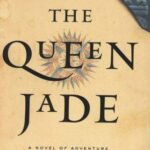 The Queen Jade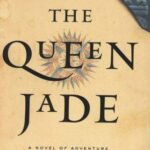 $23.95
Title

Range

Discount

Trade Discount
5 +

25%

$

17.96
Description
Additional information
Description
The secret history of an empire
The mythical power of a stone
The quest to solve the legend of … The Queen Jade
For centuries, explorers and scholars of the New World have been captivated by a legend involving the tragic life of a King, a Witch, and a giant blue jade stone whose beauty is intoxicating — a stone whose possessor is said to be granted a life filled with power — that stone is called the Queen Jade.
In 1998, Hurricane Mitch tears through Central and South America. A mine of blue jade the size of Rhode Island is uncovered in a Guatemalan mountain range known as Las Sierras de las Minas. For hundreds of years, blue jade relics have been found in the Americas, but the actual source of the precious stone has never been discovered — until now. The revelation of the blue jade mine solves an archaeological mystery that has baffled scholars for centuries and gives hope to those who have staked their lives on finding the Queen Jade.
The novel unfolds on the eve of the hurricane and centers on Lola Sanchez and her archaeologist mother, Juana. Juana believes that she has discovered the key to unlocking the mystery of the Queen Jade and has gone into the jungle alone to find the stone — the same week that Hurricane Mitch ravages the land. When her mother disappears in the storm, Lola sets out to find her and embarks on a course of action that will lead to the adventure of her life.
"Meticulously researched…" "Murray has fashioned a good old-fashioned lost-treasure tale fleshed out with plenty of action, intrigue, and romance." "In the finest tradition of adventure yarns…A rip-roaring page-turner that concludes with a satisfying twist." "You'd better get comfortable before you pick up this estrogen-laced Da Vinci Code: It's a blood-pumping adventure you'll read straight to the thrilling end." "An exciting novel of archaeology and adventure." "'The Queen Jade' is an enjoyable escapist voyage into one of Lola's novels on her bookstore shelves, but its strong female characters and Murray's thorough historical research places the book in a more prominent literary category." "…It's strong female characters and Murray's thorough historical research places the [The Queen Jade] in a more prominent literary category." "A breath-stopping, muscle-straining journey through the jungles of Central America … Murray is quickly becoming to the action/adventure genre what Octavia Butler and Ursula K. Le Guin are to science fiction."
Additional information
| | |
| --- | --- |
| Weight | 21 oz |
| Dimensions | 1 × 6 × 9 cm |