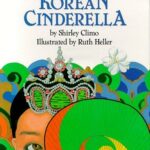 The Korean Cinderella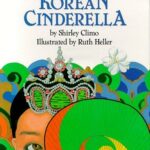 The Korean Cinderella
$17.99
$17.99
Title

Range

Discount

Trade Discount
5 +

25%

$

13.49
Description
Additional information
Description
"This masterfully retold version of Cinderella presents real Korean customs and includes dramatic, brightly colored illustrations" (Children's Literature).This is an enchanting and magical variant of the favorite fairy tale. Publishers Weekly noted that "the text is especially noteworthy for its instructive but unobtrusive incorporation of Korean words." Children's Literature pointed out that "it should be noted that all the illustrations—from those depicting Korean rituals to the smallest clothing details—are the result of the illustrator's extensive research and passionate interest in Korean culture."
Like the tree planted to honor her birth, Pear Blossom is beautiful, and the pride of her elderly mother and father. But then her mother dies, and her father remarries. Pear Blossom's stepmother resents her new daughter's beauty.
Out of jealousy, she makes Pear Blossom perform impossible chores while her own daughter, Peony, watches idly. But fortunately, Pear Blossom is not alone. With the help of magical creatures—togkabis—she can accomplish each task, and triumph over her stepmother's cruelty.
Notable Children's Trade Book in the Field of Social Studies (NCSS/CBC) 'Climo and Heller conflate several Korean variants of Cinderella to offer up the story of Pear Blossom, a lovely girl who is sorely mistreated by her nasty stepmother and stepsister.… At once comfortingly familiar and intriguingly exotic, the text is especially noteworthy for its instructive but unobtrusive incorporation of Korean words.'—Publishers Weekly. 'Heller's paintings are exotically lush and colorful as well as engaging.… An agreeable retelling of the Cinderella story.' —BL.
Notable 1994 Children's Trade Books in Social Studies (NCSS/CBC)
Additional information
| | |
| --- | --- |
| Weight | 14 oz |
| Dimensions | 1 × 8 × 10 cm |