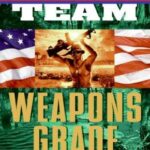 The Home Team: Weapons Grade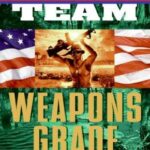 The Home Team: Weapons Grade
$7.99
$7.99
Title

Range

Discount

Trade Discount
5 +

25%

$

5.99
Description
Additional information
Description
The third instalment of the HOME TEAM series, a combination of Vince Flynn and Richard Marcinko. Ex–Navy SEAL Ted Reaper and his expert team must rush to stop terrorists from launching weapons of mass destruction at the next space shuttle launch in Florida.
Ex–Navy SEAL Ted "Grim" Reaper has faced down enemies all over the world––and true to his name, when he shows his face, for the enemy, death is never far behind. But now he and his trusty group have turned their sights on protecting America within their own borders––the Home Team is ready and willing to take on any threats that evil, scheming terrorists can dream up.
Now an old Soviet partisan has resufaced, and while he may be without a homeland, he's not without the secrets of some of the deadliest biological weapons ever created––secrets he's willing to sell to the highest bidder, allowing terrorists to wreak unprecedented damage on American soil. And worse yet, once the terrorists strike their horrific bargain and obtain the weapons, they plan to target the U.S. when it's most vulnerable––during a shuttle launch in Florida, while the whole world is watching. Repear and his sturdy crew have never come up against a challenge like this before––a challenge with so much at stake––but if they don't stop this horrific plan, the sights of 9/11 will be a faint memory, as America, and the world, reel from this catastrophic attack played out in front of every television viewer worldwide.
Additional information
| | |
| --- | --- |
| Weight | 7 oz |
| Dimensions | 1 × 4 × 7 cm |