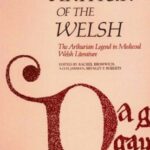 The Arthur of the Welsh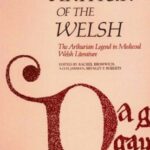 The Arthur of the Welsh
$34.95
$34.95
Title

Range

Discount

Trade Discount
5 +

25%

$

26.21
Description
Additional information
Description
This volume is unique in offering a comprehensive discussion of the subject. It will appeal widely to medievalists, to Welsh and Celtic scholars and to those non-specialists who have felt the fascination of the figure of Arthur and wish to know more.

 

Little, if anything, is known historically of Arthur, yet for centuries the romances of Arthur and his court dominated the imaginative literature of Europe in many languages. The roots of this vast flowering of the Arthurian legend are to be found in early Welsh tradition and this volume gives an account of the Arthurian literature produced in Wales, in both Welsh and Latin, during the Middle Ages.

 

The distinguished contributors offer a comprehensive view of recent scholarship relating to Arthurian literature in early Welsh and other Brythonic sources. The volume includes chapters on the "historical" Arthur, Arthur in early Welsh verse, the legend of Merlin, the tales of

Culhwch ac Olwen, Geraint

,

Owain, Peredur, The Dream of Rhonabwy

and

Trystan ac Esyllt

. Other chapters investigate the evidence for the growth of the Arthurian theme in the

Triads

and in the

Historia Regum Britanniae

of Geoffrey of Monmouth, and discuss the Breton connection and the gradual transmission of the legend to the non-Celtic world.

Rachel Bromwich is Emeritus Reader in Celtic Languages and Literature, University of Cambridge.

 

A.O.H. Jarman is Emeritus Professor of Welsh, University College, Cardiff.