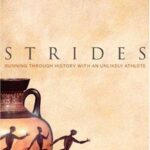 Strides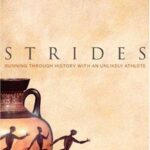 $25.95
Title

Range

Discount

Trade Discount
5 +

25%

$

19.46
Description
Additional information
Description
Acclaimed novelist Benjamin Cheever–author of The Plagiarist, Famous After Death, and The Good Nanny–brings his buoyant literary style to this impassioned memoir about the sport that changed his life.
From Pheidippides, who ran the first marathon in 490 BC–bringing news to Athens of the Greek victory on the plains of Marathon–to our own soldiers in Iraq today, running is an integral part of human culture and legend. In Strides, heralded author Benjamin Cheever explores the role of running in human history while interspersing this account with revelations of his own decades-long devotion to the sport.
Cheever has traveled the world writing features for Runner's World magazine, and he draws from this rich experience on every page. His adventures have taken him to Kenya in search of the secrets of the world's fastest long-distance runners and to a 10-K race with American soldiers in Baghdad. Cheever celebrates the quotidian personal satisfaction of a morning run and the more exotic pleasures of the Medoc Marathon in Bordeaux, where fine wines are served at water stations and the first prize is the winner's weight in grand crus. He shares vivid moments from the New York Marathon and waxes rhapsodic about the granddaddy of American distance events–the Boston Marathon. But what truly distinguishes Strides as a memorable read is the unique lens through which this sparkling writer explores our deep bond to running, an experience he likens to that of being able to fly.
BENJAMIN CHEEVER has published in the New York Times, the New Yorker, Gourmet, and Runner's World. He has taught at Bennington College and The New School for Social Research. The author of the highly praised novels The Plagiarist, The Partisan, and Famous After Death, and editor of The Letters of John Cheever, he lives in Pleasantville, New York.
"Cheever, a former journalist and onetime copy editor at Reader's Digest, melds reportorial skills, literary talent and a wicked sense of humor to capture the irony and indefatigable spirit of running in the 21st century….Beginners will relate to Cheever's inauspicious initial forays into fitness and exercise, and veteran runners can share his enthusiasm for the Kenyans and other leaders of the pack. The result is a joyous and inspirational ode to our transformative sport." —Jim Hage, The Washington Post
Additional information
| | |
| --- | --- |
| Weight | 1 oz |
| Dimensions | 1 × 6 × 10 cm |