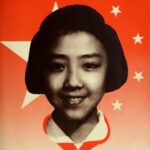 Red Scarf Girl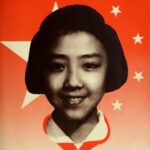 $17.99
Title

Range

Discount

Trade Discount
5 +

25%

$

13.49
Description
Additional information
Description
Publishers Weekly Best Book * ALA Best Book for Young Adults * ALA Notable Children's Book * ALA Booklist Editors' ChoiceMoving, honest, and deeply personal, Red Scarf Girl is the incredible true story of one girl's courage and determination during one of the most terrifying eras of the twentieth century.
It's 1966, and twelve-year-old Ji-li Jiang has everything a girl could want: brains, popularity, and a bright future in Communist China. But it's also the year that China's leader, Mao Ze-dong, launches the Cultural Revolution—and Ji-li's world begins to fall apart. Over the next few years, people who were once her friends and neighbors turn on her and her family, forcing them to live in constant terror of arrest. And when Ji-li's father is finally imprisoned, she faces the most difficult dilemma of her life.
Written in an accessible and engaging style, this page-turning autobiography will appeal to readers of all ages, and it includes a detailed glossary and a pronunciation guide.
Ji-li Jiang was twelve years old in 1966, the year that Chairman Mao launched the Cultural Revolution in China. An outstanding student and much-admired leader of her class, Ji-li seemed poised for a shining future. But all that changed with the advent of the Cultural Revolution, when intelligence became a crime and a wealthy family background invited persecution'or worse. For the next three years Ji-li and her family were humilated and reviled by their former friends, neighbors, and colleagues and lived in constant terror of attack. At last, with the detention of her father, Ji-li was faced with the most dreadful decision of her young life: denounce him and break with her family, or refuse to testify against him and sacrifice her future in her beloved Communist Party.
Told with simplicity, innocence, and grace, this unforgettable memoir gives a child's eye view of a terrifying time in twentieth-century history'and of one family's indomitable courage under fire.
★ "Absorbing. Jiang views devastating developments with the wide-eyed innocence of youth." ★ "Heart-pounding. A page-turner. Excellent." ★ "Engrossing. Transcends politics and becomes the story of one little girl trying to survive." "All the more powerful for the simplicity of its prose." "Ji-li's deeply moving story should be on the shelf of every person's library. Her courage in the face of adversity and her steadfast loyalty and love for her family are truly inspirational for young and old alike." "I can only hope I would have shown the same decency and courage exhibited by Ji-li Jiang. Her actions remind me that, even under unbearable circumstances, one can still cling to love and justice. Above all, one can still hope for a happier tomorrow."
Additional information
| | |
| --- | --- |
| Weight | 11 oz |
| Dimensions | 1 × 5 × 8 cm |