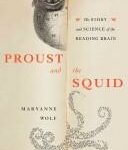 Proust and the Squid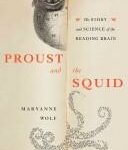 Proust and the Squid
$25.95
$25.95
Title

Range

Discount

Trade Discount
5 +

25%

$

19.46
Description
Additional information
Description
The act of reading is a miracle. Every new reader's brain possesses the extraordinary capacity to rearrange itself beyond its original abilities in order to understand written symbols. But how does the brain learn to read? As world-renowned cognitive neuroscientist and scholar of reading Maryanne Wolf explains in this impassioned book, we taught our brain to read only a few thousand years ago, and in the process changed the intellectual evolution of our species.
Wolf tells us that the brain that examined tiny clay tablets in the cuneiform script of the Sumerians is configured differently from the brain that reads alphabets or of one literate in today's technology.
There are critical implications to such an evolving brain. Just as writing reduced the need for memory, the proliferation of information and the particular requirements of digital culture may short-circuit some of written language's unique contributions—with potentially profound consequences for our future.
Turning her attention to the development of the individual reading brain, Wolf draws on her expertise in dyslexia to investigate what happens when the brain finds it difficult to read. Interweaving her vast knowledge of neuroscience, psychology, literature, and linguistics, Wolf takes the reader from the brains of a pre-literate Homer to a literacy-ambivalent Plato, from an infant listening to Goodnight Moon to an expert reader of Proust, and finally to an often misunderstood child with dyslexia whose gifts may be as real as the challenges he or she faces.
As we come to appreciate how the evolution and development of reading have changed the very arrangement of our brain and our intellectual life, we begin to realize with ever greater comprehension that we truly are what we read. Ambitious, provocative, and rich with examples, Proust and the Squid celebrates reading, one of the single most remarkable inventions in history. Once embarked on this magnificent story of the reading brain, you will never again take for granted your ability to absorb the written word.
"[Maryanne Wolf] displays extraordinary passion and perceptiveness concerning the reading brain, its miraculous achievements and tragic dysfunctions." "Everything Wolf says makes sense….She clearly knows her stuff." "Brilliant and eye-opening." "…intriguing…" "Brilliant and eye-opening." "Fascinating….Wolf restores our awe of the human brain." "[Wolf's] conversational style, reflective comments and insights from work with children…create a narrative flow and bright tone." "The squid of Wolf's title represents the neurobiological approach to the study of reading….Given the panic that takes hold of humanists when the decline of reading is discussed, her cold-blooded perspective is opportune." "A book worth talking about." "Enjoyable….Wolf, with remarkable agility in a relatively compact book (intended for both aficionados and the uninitiated), transitions seamlessly between disciplines as diverse as linguistics, neuroscience, cognitive psychology, and archeology, among others. Her voice comes through clearly; she is fascinated by reading and shares that energy." "Wolf's alarm about the spread of semi- literacy among the young is obviously justified, and her book provokes thought about it as only reading can." "This humane and fascinating book…is a paean to what Proust, über-reader, called 'that fruitful miracle of a communication in the midst of solitude,' to all that has been and can be achieved for individuals and for mankind through literacy." "Blindingly fascinating…detailed and scholarly….There's a lot of difficult material in here. But it's worth the effort….For people interested in language, this is a must. You'll find yourself focusing on words in new ways. Read it slowly–it will take time to sink in." "Proust and the Squid is an inspiring celebration of the science of reading….Wolf's insights are fascinating….Proust and the Squid has much to offer on this important–perhaps the most important–subject"
Additional information
| | |
| --- | --- |
| Weight | 20 oz |
| Dimensions | 1 × 6 × 9 cm |