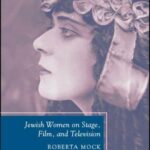 Jewish Women on Stage, Film, and Television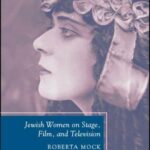 Jewish Women on Stage, Film, and Television
$105.00
$105.00
Title

Range

Discount

Trade Discount
5 +

25%

$

78.75
Description
Additional information
Description
This book exposes and traces a previously unrecognized performance tradition of extraordinary Jewish women in the Diaspora, from Rachel and Sarah Bernhardt in nineteenth century France to Roseanne and Sandra Bernhard in late twentieth century America.
It is no coincidence that many of the most celebrated female performers throughout both the 19th and 20th centuries – women widely considered to represent the spirit of their times – were Jewish. Mock traces a lineage that stretches from the first international stage stars, Rachel of the Comédie-Française and Sarah Bernhardt, to stars of film and television such as Barbra Streisand, Bette Midler and Roseanne. In a unique enquiry, this book embraces issues of gender, sexuality, race, class and nationality through the figure of the Jewish woman to show how a very specific marginal identity has transformed mainstream cultures.
Roberta Mock is Associate Dean of the Faculty of Arts at the University of Plymouth where she also teaches Theatre & Performance. In addition to publishing articles focusing on gender, sexuality and performance in a range of journals, she is the editor of Performing Processes: Creating Live Performance (2000), Walking, Writing & Performance (2007), and a series of performance texts and theatre writing (all published by Intellect Books). Having made physical theatre for over a decade with the company she co-founded, Lusty Juventus, she is now developing solo performance events.
"Mock's book, is an ambitious 'cornucopia' of ideas and challenges to received wisdom on Jewishness, gender, sexuality, identity, performance, comedy, celebrity culture, and Freud. It reinvigorates the study of gender and performance, of race and culture, of historiographic practice in performance through the prism of the work of a wide range of Jewish women performers from stage and screen actors to stand up comics.  In tracing a history, Jewishness, the female and performance is its subject, but its value and originality also lies in the book's resonance as a wider cultural and intellectual study."–Viv Gardner, Professor of Theatre Studies at the University of Manchester
La Belle Juive * Jewess–ence as Disease * Celebrity and Consumption * Big Jewish Mamas * Jewing Up * Taming the Vildechaya * I Am Woman, Hear Me Roar * Mimicking Whiteness
Additional information
| | |
| --- | --- |
| Weight | 1 oz |
| Dimensions | 1 × 6 × 9 cm |