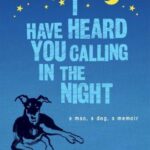 I Have Heard You Calling in the Night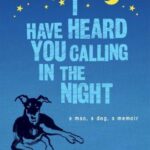 I Have Heard You Calling in the Night
$14.95
$14.95
Title

Range

Discount

Trade Discount
5 +

25%

$

11.21
Description
Additional information
Description
T homas Healy was a drunk, a fighter, sometimes a writer, often unemployed, no stranger to the police. His life was going nowhere but downhill. Then one day he bought a pup—a Doberman. He called him Martin. Gradually man and dog became unshakable allies, the closest of comrades, the best of friends. They took long walks together, they vacationed together, they even went to church together. Martin, in more ways than one, saved Thomas Healy's life.
Written with unadulterated candor and profound love, this soulful memoir gets at the heart of the intense bond between people and dogs.
PRAISE FOR
I HAVE HEARD YOU CALLING IN THE NIGHT
"This book is everything Marley & Me is not: smart, acerbic, laconic, with nary an ounce of treacle dripping through Healy's muscular prose.
A.
"—
Entertainment Weekly
"Healy's memoir tells how the love he came to feel for Martin led him to quit drinking and fighting and make a new life. Healy's tone is whimsical more often than sentimental, but that doesn't prevent him from concluding that Martin was 'a gift from God.'"—
The Christian Science Monitor
It seems now like a different me, the years I spent with Martin, a Doberman dog, and before he came, another me; and it is a new me now, once again, writing this. I would have been dead long ago had I continued to live the way I had before he came. I think someone would have murdered me, given how I drank and the dives that I drank in and that I was an aggressive, angry man. I had no money and no friends. I didn't care, I couldn't have.
How this state of affairs had come to be I don't know, for I had been a friendly if timorous boy and had managed to dodge violence until I was twenty, when I had a run in with a man named Bull Flannigan. By that time I was working for the railway as a shunter in a yard in Springburn in Glasgow. The job was shifts and there was lots of overtime and I remember that I was able to save four pounds a week, which was a lot of money in 1964. You could buy eleven or twelve pints of beer for one pound then.
I had got into the habit of an occasional pint in a pub that was just under a bridge from the shunting yard. Springburn was a tough district, full of scarred and battered faces: teenage gangs and individual hard men. The man with the hardest reputation was Bull Flannigan. If you were in a pub and he was there, you looked the other way.
When I was working in the shunting yard I would have jumped if a girl had said boo. But I was a good enough shunter and worked all the overtime I could get, and I always had money. I was good for a loan, a couple of pounds to a fellow shunter until payday. I sometimes gave a loan inside the pub, which Bull Flannigan might have noticed, clocked up. Or someone might have told him. There are always people who want to keep on the right side of a fellow like Flannigan in Glasgow pubs.
Flannigan was in his thirties and had a close-cropped, too-big head. He was low and squat and wore a buttoned-up black crombie coat. Most of the time he was with two other men who also wore black crombie coats. But not that night.
I had been alone at the bar when, out of nowhere, he was standing next to me. I felt weak to fall by his very presence: a super hard man. I was told to buy him a whisky, and given a push on my chest so that I got the message.
The barman and some customers were looking on. The young railway man and Bull Flannigan: a small drama. I was as frightened as I had ever been, but at the same time I did not see why I should buy him a whisky. The easy way out would have been to have bought the whisky and got the hell away from Bull Flannigan. There was nobody who would have looked down on me had I done that, but I could not. Everything in me said no. This bullying hard man in his crombie coat. I told him to buy his own whisky.
A pause. I saw a first doubt in Flannigan's eyes. They were blue, for what that matters. I was taller than him, but he was thicker. They did not call him Bull for nothing. And an insistent bull, that I buy him a whisky. I was now seeing red. Flannigan made to push me again, and I punched him on the nose. Hard. I felt the bridge smash. He stumbled back, his nose ruined and his crombie coat bright with blood. Was this me, the trembling boy of a moment ago? I was a wild man now, hitting Flannigan. It was one-way punches. The first blow on his nose had done for him. And it had done for me, the boy I had been till then. When I left that pub I was a changed person. More a man? I thought so. But I wish now that I had never had that fight, for looking down the years, it did not change me for the better.
From the time of that first fight with Bull Flannigan until I was thirty-nine, I was seldom out of fights. My life was a blur of alcohol, flights of fancy, wild, drunken brawls. It is no use kidding here about my drinking habit. I was a paid-up alcoholic. I think the drinking game got out of hand when I was twenty-three, on holiday in Amsterdam. A tour round the bars, the red-light district. I did not feel right until I had had a few Amstel beers. I soon discovered a much stronger brew, stuff that came in small bottles, like half-pints. And no wonder: you could get drunk on four or five of them. This was the summer of 1967. The world was swinging. I was rolling, falling down. And I would go on falling for many years to come. No matter how much I drank, there was never enough, that was the way I was.
In 1983, with forty approaching, I thought to begin anew, to remove myself to London. I had no idea what I would do there, but the place appealed to me, as, over the years, it has appealed to a lot of lost and lonely men. I was assisted in this plan by the offer of a film deal on one of my short stories. I was a writer—not that I was doing much writing then. But in March of that year a man named Martin Harrington offered to buy the film rights to a story of mine. We had spoken on the telephone and agreed to a sum of money. Some hundreds. I thought it enough to get started in London. A couple of days later I got an early-morning train, a one-way ticket. I had no intention of returning to Glasgow.
I met Harrington in Euston Station. He had a bald head and a big black beard. We went for a drink, and, really, it was no big deal—I had won more money on the horses. Harrington struck me for a cagey guy and I can't say that I liked him. A mutual feeling, I am sure. But I got the money, a bunch of notes in a pub. I had a good drink in me, and I forget how I got rid of Harrington—or how he got rid of me. So far as I know the story was never filmed, or, if it was, it must have flopped. The next I remember I was in the West End, the bright lights.
My new life? It had no chance, there was another fate awaiting me.
I had expected a whale of a time in London, but that night I took a taxi back to Euston and a night train back to Glasgow. I'm not sure why. On the train I was in a queer, blue mood. I knew I had been this way too much, too often in my life. In the morning, rumpled and hungover, I walked from the Central Station to St Enoch Square, where I got a number 7 bus. It no longer runs, not from St Enoch. I was staying in my mother's house. Only a mother would have put up with me, for I could swing to violence easily, on a wrong word. I drank morning and night and through the night, and in this dismal state I hated myself for what I was, what I had become, and I had unreal fears and I felt not a little lonely.I would have won a sissy competition, the boy I used to be. In the Gorbals, when the Gorbals was the Gorbals. About the worst place in the whole damn world for a sissy to grow up in. I got teased mercilessly, because I much preferred to hop and skip and play with girls than rough and tumble with the boys, which did not please my father. He was an old-school type of man and, unlike my mother, who used to laugh at it, he did not think it funny that girls should come to our door asking for me to go out and play with them.

Copyright © Thomas Healy 2006
All rights reserved. No part of this publication may be reproduced or transmitted in any form or by any means, electronic or mechanical, including photocopy, recording, or any information storage and retrieval system, without permission in writing from the publisher.
Requests for permission to make copies of any part of the work should be submitted online at www.harcourt.com/ contact or mailed to the following address: Permissions Department, Harcourt, Inc., 6277 Sea Harbor Drive, Orlando, Florida 32887-6777.