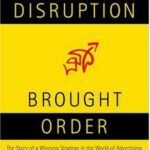 How Disruption Brought Order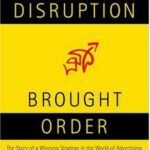 How Disruption Brought Order
$32.00
$32.00
Title

Range

Discount

Trade Discount
5 +

25%

$

24.00
Description
Additional information
Description
In his previous bestselling books, global advertising icon Jean-Marie Dru explored the visionary, innovative techniques that have become a hallmark of TBWA Worldwide campaigns. Now he gives a first-hand account of how the bold methods of disruption launched TBWA to the forefront of international advertising. Here he shares personal insights and anecdotes about his life in advertising as well as lessons learned, revealing how client campaigns for Nissan, Adidas, and the Apple iPhone became such unqualified successes. Both a fascinating business memoir and a practical guide to harnessing the power of disruption, this book offers a look at the cutting edge of modern advertising.
"You can't do big things in business if you're content with doing things a little better than everyone else. In an era of hyper-competition and non-stop innovation, the most successful competitors are the most disruptive competitors–companies that reshape the sense of what's possible in their industry. In this honest, fast-paced, and endlessly useful book, Jean-Marie Dru, a disruptive thinker who has helped so many great companies redefine their brands and marketing messages, explains how his one-of-a-kind company works–and how his ideas can help you rethink how your company works and wins. Business is too exciting (and too demanding) for business as usual. This book shows you what comes next." —William C. Taylor, Founding Editor of Fast Company and co-author of Mavericks at Work
"From the CEO down, we live at a time when every organisation should be looking at their business in a creative way. If you don't know how to do it, read this book. Jean- Marie Dru gives you the blueprint, and entertains you as well" —Terry Savage, Executive Chairman, Cannes Lions International Advertising Festival
"Quite simply and without a shadow of a doubt the best book about advertising ever written. Jean-Marie Dru, the giant brain of our business of our time, divulges the trade secrets of Disruption in full. And the work is a treasure trove of brilliant examples and anecdotes–every page you turn is an inspiration and a joy." —Donald Gunn, Founder, The Gunn Report
"Disrupt or be disrupted. Disrupt or die. This is the captivating story of implementing the most powerful idea in business today." —Tom Peters, author of In Search of Excellence and Re-imagine
"All great breakthrough business ideas have involved breaking with convention, but Dru's penchant for articulating the need for creative destruction brings decisiveness and encouragement to a field that constantly searches for ways to bring renewal to the process." —Booklist"A whirlwind ride packed full of ideas and genuine insights." —Marketing on Beyond Distruption"I love this book. I can say unequivocally that no piece of business writing has ever dovetailed better with my . . . view of the world." —Tom Peters on Beyond Distruption
Part One THINKING DIFFERENTLY
1. The Method
(Or why our way of working makes our agency a different kind of company)2. The Product
(Or why advertising has to change in a world of interactive dominance) 3. The Media
(Or why advertising is entering an era without barriers)4. The Agency
(Or why the agency of the future will be a cultural laboratory)Part Two ACTING DIFFERENTLY5. Culture
(Or how a company culture can become its key competitive asset)6. Values
(Or how company values that come at no cost have no worth) 7. Skills
(Or how our company has nurtured special skills)8. Principles
(Or how to create a culture that fosters principles that go against convention)Part Three BEHAVING DIFFERENTLY9. The Advertising Man
(Or what Lee Clow can teach others about advertising )10. The Brand
(Or why companies should think of themselves as brands)
Jean-Marie Dru was appointed President and Chief Executive Officer of TBWA Worldwide in March 2001. He was previously co-founder and Chairman of BDDP Group, which merged with TBWA in 1998. Dru is the author of Disruption: Overturning Conventions and Shaking up the Marketplace and Beyond Disruption: Changing the Rules in the Marketplace.
The story of how TBWA Worldwide became the top ad agency in the world thanks to their defining practice: Disruption.
Additional information
| | |
| --- | --- |
| Weight | 1 oz |
| Dimensions | 1 × 6 × 9 cm |