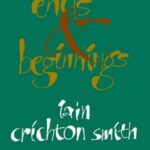 Ends and Beginnings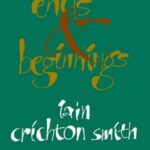 Ends and Beginnings
$17.95
$17.95
Title

Range

Discount

Trade Discount
5 +

25%

$

13.46
Description
Additional information
Description
Ends and Beginnings is Iain Crichton Smith's most ambitious collection for years. It begins in elegy, with the exiles and deaths about which he writes so memorably, and progresses through place, history and positive change.
After a trip to the Golan Heights, he conceived a major poem on the Israeli-Palestinian conflict, using an unaccustomed Biblical idiom. He considers the isolated people of his native Lewis, and those isolated in a wider culture-scholars, writers, lovers, the old-whose need for communion is thwarted by estranging disciplines or by the depredations of history.
Iain Crichton Smith was born in 1928 on the island of Lewis. Educated at Aberdeen University, he became a teacher after national service. In 1977 he resigned to write full time. He received many awards, including the OBE in 1980. He died in 1998. Carcanet publish his Selected Poems (1985), Collected Poems (1992, paper-back 1996), Ends and Beginnings (1995), The Human Face (1997), The Leaf and the Marble (1998) and Selected Stories (1990).