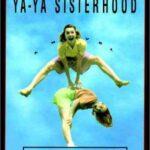 Divine Secrets of the Ya-Ya Sisterhood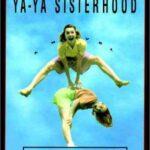 Divine Secrets of the Ya-Ya Sisterhood
$24.00
$24.00
Title

Range

Discount

Trade Discount
5 +

25%

$

18.00
Description
Additional information
Description
"A big, blowzy romp through the rainbow eccentricities of three generations of crazy bayou debutantes."
—Atlanta Journal-Constitution"A very entertaining and, ultimately, deeply moving novel about the complex bonds between mother and daughter."
—Washington Post"Mary McCarthy, Anne Rivers Siddons, and a host of others have portrayed the power and value of female friendships, but no one has done it with more grace, charm, talent, and power than Rebecca Wells."
—Richmond Times-DispatchThe incomparable #1 New York Times bestseller—a book that reigned at the top of the list for an remarkable sixty-eight weeks—Rebecca Wells's Divine Secrets of the Ya-Ya Sisterhood is a classic of Southern women's fiction to be read and reread over and over again. A poignant, funny, outrageous, and wise novel about a lifetime friendship between four Southern women, Divine Secrets of the Ya-Ya Sisterhood brilliantly explores the bonds of female friendship, the often-rocky relationship between mothers and daughters, and the healing power of humor and love, in a story as fresh and uplifting as when it was first published a decade and a half ago. If you haven't yet met the Ya-Yas, what are you waiting for?
Now, four years after her award-winning, underground bestseller, Little Altars Everywhere, praised by Pat Conroy as "a splendid first novel," Rebecca Wells returns with a masterfully written novel that brims with insight, humor and compassion.
When Vivi and Siddalee Walker, an unforgettable mother-daughter team, get into a savage fight over a New York Times article that refers to Vivi as a "tap-dancing child abuser," the fallout is felt from Louisiana to New York to Seattle. Siddalee, a successful theater director with a huge hit on her hands, panics and postpones her upcoming wedding to her lover and friend, Connor McGill. Vivi's intrepid gang of lifelong girlfriends, the Ya-Yas, sashay in and conspire to bring everyone back together.
In 1932, Vivi and the Ya-Yas were disqualified from a Shirley Temple Look-Alike Contest for unladylike behavior. Sixty years later, they're "bucking seventy" and still making waves. They persuade Vivi to send Sidda a scrapbook of girlhood mementos titled "Divine Secrets of the Ya-Ya Sisterhood."
With the scrapbook in hand, Sidda retreats to a cabin on Washington State's Olympic Peninsula, tormented by fear and uncertainty about the future, and intent on discovering the key to the tangle of anger and tenderness she feels toward her mother. But Vivi's album reveals more questions than answers and leads Sidda to encounter the legacy of imperfect love and the unknowable mystery of life.
With passion and a rare gift for language, Rebecca Wells moves from present to past, unraveling Vivi's life, her enduring friendships with the Ya-Yas and the reverberations of Siddalee. The collective power of the Ya-Yas, each of them totally individual and authentic, permeates this story of a tribe of Louisiana wild women who are impossible to tame.
Divine Secrets of the Ya-Ya Sisterhood calls to mind The Joy Luck Club in its exploration of the relationships between mothers and daughters; in its unearthing of family secrets, it evokes The Prince of Tides. Ultimately, in its aching longing, in its deep humor, in its heartbreaking fun and in its joy and forgiveness, Rebecca Wells has created a big, original, incandescent novel whose Louisiana landscape and indelible characters radiate with grace, wit and love.
When Siddalee Walker, oldest daughter of Vivi Abbott Walker, Ya-Ya extraordinaire, is interviewed in the New York Times about a hit play she's directed, her mother gets described as a "tap-dancing child abuser." Enraged, Vivi disowns Sidda. Devastated, Sidda begs forgiveness, and postpones her upcoming wedding. All looks bleak until the Ya-Yas step in and convince Vivi to send Sidda a scrapbook of their girlhood mementos, called "Divine Secrets of the Ya-Ya Sisterhood." As Sidda struggles to analyze her mother, she comes face to face with the tangled beauty of imperfect love, and the fact that forgiveness, more than understanding, is often what the heart longs for.
Divine Secrets of the Ya-Ya Sisterhood may call to mind Prince of Tides in its unearthing of family darkness; in its unforgettable heroines and irrepressible humor and female loyalty, it echoes Fannie Flagg's Fried Green Tomatoes at the Whistle Stop Cafe.
"A very entertaining and, ultimately, deeply moving novel about the complex bonds between mother and daughter." "An insightful, delicious novel." "A big, blowzy romp through the rainbow eccentricities of three generations of crazy bayou debutantes trying to survive marriage, motherhood, and pain, relying always on eah other… A novel of wide reach and lots of colors: fun in a breathless sort of way." "Divine Secrets is funny, funny, funny." "One heck of a rollicking good read…" "An entertaining and engrossing novel filled with humor and heartbreak… Readers will envy Vivi her Ya-Ya 'sisters' and Sidda her lover, who is one of the most appealing men to be found in recent mainstream fiction." "Hard to resist…Wells offers up some appealing characters and good stories." "Every woman should have a pack of buddies like the Ya-Yas." "Mary McCarthy, Anne Rivers Siddons, and a host of others have portrayed the power and value of female friendships, but no one has done it with more grace, charm, talent, and power than Rebecca Wells does in Divine Secrets of the Ya-Ya Sisterhood." "An enjoyable novel with much to recommend it… It is rich stuff and Wells tells it well." "Unforgettable… By turns comic and poignant, Wells' latest entry fulfills the promise of her award–winning debut novel, Little Altars Everywhere. It speaks eloquently to what it means to be a mother, a daughter, a wife — and somehow, at last, a person." "Wells' Louisiana is thick with sensual excesses — bayou French, pralines and sour cream cookies, crayfish etouffee, honeysuckle–smothered trellises, camellias and jasmine… In Divine Secrets, you can hear the ice cubes clink on every page… Wells' book succeeds marvelously." "Sensitive, spellbinding… a wonderfully irreverent look at life in small–town Louisiana from the thirties on up through the eyes of the Ya–Yas, a gang of merry, smart, brave, poignant, and unforgettable godesses." "Readers who like their books about the human condition spiced witha Southern drawl won't want to miss this one." "The sweet and sad and goofy monkey–dance of life, as performed by a bevy of unforgettable Southern belles in a verdant garden of moonlit prose. Poignantly coo–coo, the Ya-Yas (and their Petites Ya-Yas) will prance, priss, ponder and party their way into your sincere affection." "I read the first two pages and I said… I haven't heard a white woman talk like this in literature before."
Additional information
| | |
| --- | --- |
| Weight | 26 oz |
| Dimensions | 1 × 6 × 9 cm |