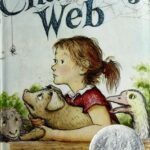 Charlotte's Web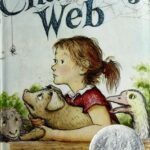 $18.89
Title

Range

Discount

Trade Discount
5 +

25%

$

14.17
Description
Additional information
Description
Don't miss one of America's top 100 most-loved novels, selected by PBS's The Great American Read.This beloved book by E. B. White, author of Stuart Little and The Trumpet of the Swan, is a classic of children's literature that is "just about perfect."Some Pig. Humble. Radiant. These are the words in Charlotte's Web, high up in Zuckerman's barn. Charlotte's spiderweb tells of her feelings for a little pig named Wilbur, who simply wants a friend. They also express the love of a girl named Fern, who saved Wilbur's life when he was born the runt of his litter.
E. B. White's Newbery Honor Book is a tender novel of friendship, love, life, and death that will continue to be enjoyed by generations to come. It contains illustrations by Garth Williams, the acclaimed illustrator of E. B. White's Stuart Little and Laura Ingalls Wilder's Little House series, among many other books.
Whether enjoyed in the classroom or for homeschooling or independent reading, Charlotte's Web is a proven favorite.
Beloved by generations, Charlotte's Web and Stuart Little are two of the most cherished stories of all time. Now, for the first time ever, these treasured classics are available in lavish new collectors' editions. In addition to a larger trim size, the original black-and-white art by Garth Williams has been lovingly colorized by renowned illustrator Rosemary Wells, adding another dimension to these two perfect books for young and old alike.
Whether you are returning once again to visit with Wilbur, Charlotte, and Stuart, or giving the gift of these treasured stories to a child, these spruced-up editions are sure to delight fans new and old. The interior design has been slightly moderated to give the books a fresh look without changing the original, familiar, and beloved format. Garth Williams's original black-and-white line drawings for the jacket of Stuart Little have also been newly colorized by the celebrated illustrator Rosemary Wells. These classics return with a new look, but with the same heartwarming tales that have captured readers for generations.
Additional information
| | |
| --- | --- |
| Weight | 10 oz |
| Dimensions | 1 × 5 × 8 cm |