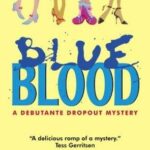 Blue Blood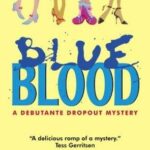 $7.99
Title

Range

Discount

Trade Discount
5 +

25%

$

5.99
Description
Additional information
Description
Mixing a dash of Dallas society, a pinch of Janet Evanovich, and murder in the land of big hair, Blue Blood is the first installment in award-winning author Susan McBride's sassy Debutante Dropout mystery series.
To the dismay of her high society mother, Cissy, Dallas heiress Andy Kendricks wants no part of the Junior League life—opting instead for a job as a website designer and a passel of unpedigreed pals. Now her good friend Molly O'Brien is in bad trouble, accused of killing her boss at the local restaurant Jugs.
Though no proper deb would ever set foot in such a sleazy dive, Andy's soon slipping into skintight hot pants and a stuffed triple D bra to gain employment there and somehow help clear Molly's name.
But Andy's undercover lark soon brings her into too-close contact with all manner of dangerous adversaries—including a shady TV preacher, a fanatical Mothers Against Porn activist … and a killer who is none too keen on meddling rich girls.
"BLUE BLOOD is delightful, witty and oh-so-proper (not!). Susan McBride has Dallas society on its designer-clad toes!" "Susan McBride kept me laughing all the way through this delicious romp of a mystery." "BLUE BLOOD is a wry, dead-on social commentary masquerading as a can't-put-it-down mystery. Highly recommended…." "Susan McBride has an engaging new heroine in Andrea Kendricks." "Andrea Kendricks…is a treasure." "BLUE BLOOD has it all–suspense, humor, friendship, snobbery and televangelists…BLUE BLOOD is positively gripping." "All mystery readers should applaud!" "A totally fun ride…McBride has created a fresh new voice that fans of the genre undoubtedly will enjoy." "Off to a smashing start…keeps the reader smiling." "McBride has created a delightfully wacky amateur detective in BLUE BLOOD. The writing is fresh, funny, and entertaining." "A very witty and clever mystery…I, for one, can't wait for the next installment."
Additional information
| | |
| --- | --- |
| Weight | 16 oz |
| Dimensions | 1 × 4 × 7 cm |