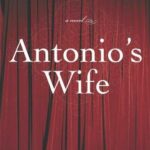 Antonio's Wife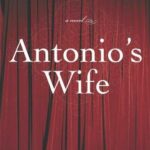 $15.95
Title

Range

Discount

Trade Discount
5 +

25%

$

11.96
Description
Additional information
Description
From the glamorous world of opera to the underbelly of New York's seediest tenements, a page–turning rollercoaster ride of kidnappings, betrayals,
friendships, spies, bribes, hidden identities, and twisted intrigues …
By 1908, Francesca Frascatti has the opera world at her feet. A volatile Neapolitan diva, Francesca secretly aches with regret for having given up her daughter, Maria Grazia, on the road to stardom. Hearing that Maria has started a new life in America, Francesca tries to find her. By night, she sings Tosca; by day, she and Dante Romano, a detective posing as her lover, assume any guise necessary to search New York. Francesca must brave a sordid maze of spies, corrupt police officers and greedy hooligans to reach Maria Grazia before her cunning grandfather can whisk her off to his Italian estate, and away from her forever.
At the opera house, Mina DiGianni, a gentle Italian lace maker from the Lower East Side, becomes Francesca's costume dresser and confidante. Mina is also haunted by her past. Caught between the joyful hope of new life growing inside her and the painful reality of her husband's abuse, Mina discovers new strengths and possibilities working for Francesca . and is bewildered to find herself falling in love with the diva's enigmatic lover, Dante. Mina and Francesca's worlds become ever more intertwined, and then collide in a shocking turn of events. Both women will face the greatest challenges of their lives: to finally lay their pasts to rest, and to embrace the present.
Additional information
| | |
| --- | --- |
| Weight | 21 oz |
| Dimensions | 1 × 6 × 9 cm |