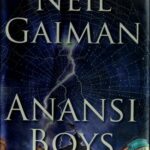 Anansi Boys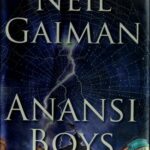 $26.95
Title

Range

Discount

Trade Discount
5 +

25%

$

20.21
Description
Additional information
Description
In this #1 New York Times bestseller, Neil Gaiman returns to the territory of his masterpiece, American Gods (soon to be a Starz Original Series) to once again probe the dark recesses of the soul.God is dead. Meet the kids.
Fat Charlie Nancy's normal life ended the moment his father dropped dead on a Florida karaoke stage. Charlie didn't know his dad was a god. And he never knew he had a brother. Now brother Spider is on his doorstep—about to make Fat Charlie's life more interesting . . . and a lot more dangerous.
"Thrilling, spooky, and wondrous." —Denver Post"Awesomely inventive.… When you take the free-fall plunge into a Neil Gaiman book, anything can happen and anything invariably does." —Entertainment Weekly"Delightful, funny and affecting…. A tall tale to end all tall tales." —Washington Post Book World
One of fiction's most audaciously original talents, Neil Gaiman now gives us a mythology for a modern age — complete with dark prophecy, family dysfunction, mystical deceptions, and killer birds. Not to mention a lime.
Anansi Boys
God is dead. Meet the kids.When Fat Charlie's dad named something, it stuck. Like calling Fat Charlie "Fat Charlie." Even now, twenty years later, Charlie Nancy can't shake that name, one of the many embarrassing "gifts" his father bestowed — before he dropped dead on a karaoke stage and ruined Fat Charlie's life.
Mr. Nancy left Fat Charlie things. Things like the tall, good-looking stranger who appears on Charlie's doorstep, who appears to be the brother he never knew. A brother as different from Charlie as night is from day, a brother who's going to show Charlie how to lighten up and have a little fun … just like Dear Old Dad. And all of a sudden, life starts getting very interesting for Fat Charlie.
Because, you see, Charlie's dad wasn't just any dad. He was Anansi, a trickster god, the spider-god. Anansi is the spirit of rebellion, able to overturn the social order, create wealth out of thin air, and baffle the devil. Some said he could cheat even Death himself.
Returning to the territory he so brilliantly explored in his masterful New York Times bestseller, American Gods, the incomparable Neil Gaiman offers up a work of dazzling ingenuity, a kaleidoscopic journey deep into myth that is at once startling, terrifying, exhilarating, and fiercely funny — a true wonder of a novel that confirms Stephen King's glowing assessment of the author as "a treasure-house of story, and we are lucky to have him."
"Deliciously compulsive . . . Grade: A." "Ebullient . . . The Gaiman faithful will devour it gratefully." "Somehow manages to be both really scary and really funny at the same time." "Witty and engaging." "The most accomplished of Gaiman's novels . . . Urbane and sophisticated." "A clever, quick-witted book." "A remarkably funny book." "A madcap, screwball world that is partly absurd, occassionally humane and always entertaining." "Genre-busting . . . very creative and very funny. Grade: A-" "An off-kilter blend of reality and fantasy." "A droll comedy of manners with elements of mystery, thriller and romance thrown in . . . Charming." "Gaiman hardwires his comedy of misrule with a crackpot energy that, when successfully channelled, lights up the imagination." "A thoughtful, atmospheric novel." "Ebullient . . . ingenious . . . enormously entertaining throughout." "Another lovely story as only Gaiman can tell it; necessary and recommended." "[Gaiman is] the folksy, witty, foolishly wise narrator to perfection." "Funny and subversive . . . Gaiman's mastery of language carries the reader through to a satisfying conclusion." "Delightful, funny and affecting . . . the literary equivalent of a hole in one." "Readers who enjoyed American Gods . . . will fall madly in love with ANANSI BOYS." "A welterweight boxer of a book — light on its feet, but capable of delivering a punch." "ANANSI BOYS makes an incredible read." "[Gaiman] gives his flair for comedy free rein without losing his appreciation for the darker aspects of world mythology." "A very accomplished comic novel." "A hybrid of folk tale and farce that freely partakes of the comic wealth in each." "Another great work from Neil Gaiman." "Gaiman at his best." "Darkly funny and heartwarming to the end, this book is an addictive read not easily forgotten."
Additional information
| | |
| --- | --- |
| Weight | 21 oz |
| Dimensions | 1 × 6 × 9 cm |