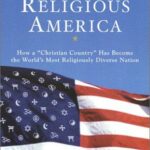 A New Religious America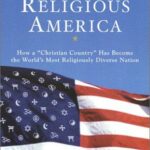 A New Religious America
$19.99
$19.99
Title

Range

Discount

Trade Discount
5 +

25%

$

14.99
Description
Additional information
Description
Why Understanding America's Religious Landscape Is the Most Important Challenge Facing Us Today
The 1990s saw the U.S. Navy commission its first Muslim chaplain and open its first mosque.
There are presently more than three hundred temples in Los Angeles, home to the greatest variety of Buddhists in the world.
There are more American Muslims than there are American Episcopalians, Jews, or Presbyterians.
"[An] intelligent introduction to religious life outside American churches and synagogues." "Vivid writing…Diana Eck shows the way toward this nation's future." "A thought-provoking analysis of trends that will shape the United States for years to come." "This excellent overview of America's exploding religious diversity doubles as an impassioned call to action." "A stunning tour de force that may forever change the way Americans claim to be 'one nation, under God.'" "There cannot be a wiser or more authoritative guide…rich, exciting, and illuminating." "A highly readable book…Diana Eck is an immensely well informed guide." "Diana Eck is the country's best guide to America's new pluralism." "A thoroughly researched and lovingly written ethnography that tells us just what the subtitle promises." "This is a book I recommend to everyone I see. "This is more than a stuffy study. It's an ambitious survey that celebrates the country's growing religious diversity." "A New Religious America challenges all Americans to embrace the astonishing religious diversity that now animates the nation." "This picture of religious pluralism is…highly recommended."
Additional information
| | |
| --- | --- |
| Weight | 16 oz |
| Dimensions | 1 × 6 × 9 cm |