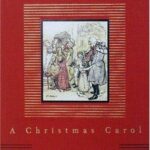 A Christmas Carol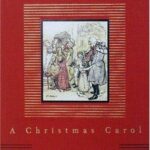 $15.95
Title

Range

Discount

Trade Discount
5 +

25%

$

11.96
Description
Additional information
Description
By
Charles Dickens


Illustrated by

Arthur Rackham      

Part of Everyman's Library Children's Classics Series

A gorgeous hardcover edition of the timeless holiday classic, featuring stunning full-color illustrations by Arthur Rackham, with a gilt-stamped cloth cover, acid-free paper, sewn bindings, and a silk ribbon marker.

No holiday season is complete without Charles Dickens's dramatic and heartwarming story of the transformation of miserly Ebenezer Scrooge through the efforts of the Ghosts of Christmas Past, Present, and Future. Set on a cold Christmas Eve in Victorian London, and featuring Scrooge's long-suffering and mild-mannered clerk, Bob Cratchit; Bob's kindhearted son, Tiny Tim; and a host of colorful characters, A Christmas Carol was an instant hit and has been beloved ever since by generations of readers of all ages.

"Bah Humbug!" That's how Ebeneezer Scrooge feels about Christmas–until the Ghosts of Christmas Past, Present, and Future decide to show the crotchety old miser the error of his ways. Together they travel through time, revisiting all the people who have played an important role in Scrooge's life. And as their journey concludes, Scrooge is reminded of what it means to have love in his heart, and what the true spirit of Christmas is all about. A timeless story the whole family will enjoy! Charles Dickens was born in a little house in Landport, Portsea, England, on February 7, 1812. The second of eight children, he grew up in a family frequently beset by financial insecurity. At age eleven, Dickens was taken out of school and sent to work in London backing warehouse, where his job was to paste labels on bottles for six shillings a week. His father John Dickens, was a warmhearted but improvident man. When he was condemned the Marshela Prison for unpaid debts, he unwisely agreed that Charles should stay in lodgings and continue working while the rest of the family joined him in jail. This three-month separation caused Charles much pain; his experiences as a child alone in a huge city–cold, isolated with barely enough to eat–haunted him for the rest of his life.
Additional information
| | |
| --- | --- |
| Weight | 1 oz |
| Dimensions | 1 × 6 × 8 cm |